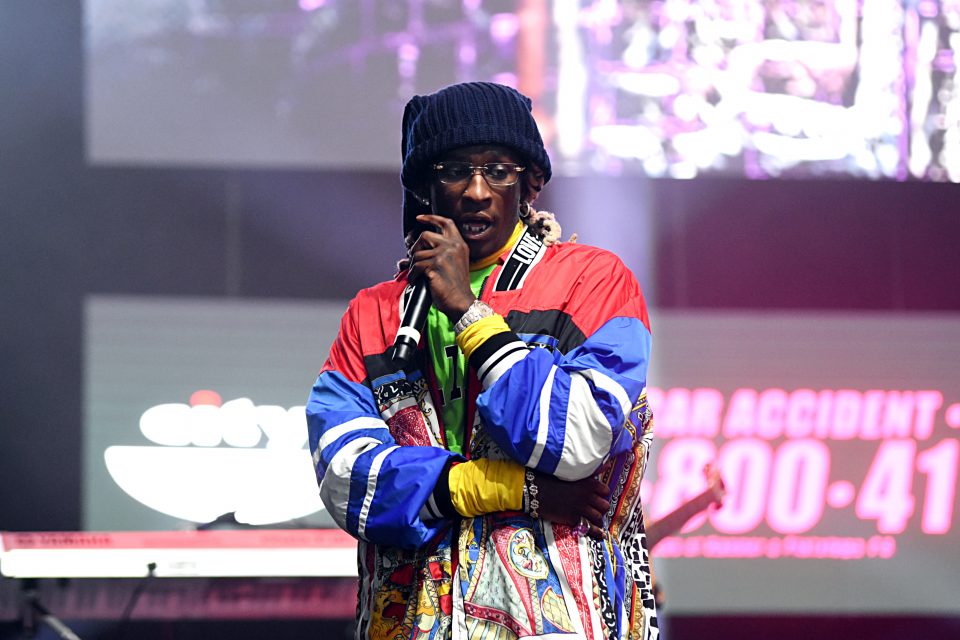 Rap star Young Thug is appealing to the conscience of his contemporaries in the music game to come to the aid of thousands of Africans who are reportedly being denied the ability to flee war-torn Ukraine.
African students believe that race is the determining factor in being denied entry onto trains and other modes of transportation out of the country that's being invaded by Russia.
Ukraine refusing African students to escape to Poland from the war! Has Poland or EU instructed Ukraine to do so? Does color decide humanitarianism? pic.twitter.com/wfhNunTF5d

— Ashok Swain (@ashoswai) February 27, 2022
Thugger, 30, whose real name is Jeffery Lamar Williams, is among those who are alarmed that thousands of African students, who live in Ukraine to take advantage of affordable education, are now being told to fend for themselves while bombs obliterate the country, city by city.
Many African students travel to Ukraine for affordable education. Now they're being told to save themselves. Heartbreaking.💔 https://t.co/1PZSOMYEt4

— Ben Crump (@AttorneyCrump) February 28, 2022
Young Thug used his Instagram page to ask others across the African diaspora to help get the stranded students out of the country.
In the message, Thugger added that he discerns that rappers will encounter the bureaucracy, which often moves at a glacial pace, which will impede their efforts to help the African students reach safety outside the country.
Korrine Sky, a 26-year-old second-year medical student in Dnipro, Ukraine, explained to Insider her futile efforts to coordinate an escape with other students. 
"I'm very, very afraid," Sky said. "We're not getting any help from any of the embassies. They have pretty much just said, 'save yourselves.' "
A Nigerian student, Alexander Somto Orah, wants to get to Poland. 
"We are hoping we could cross over to Poland even though we do not have [an] active visa that allows that. I guess we are hoping Poland will allow us [to] take shelter in their country."
Orah, however, conveyed to Al Jazeera that the situation looks bleak. "Students have received no support from any government authorities."