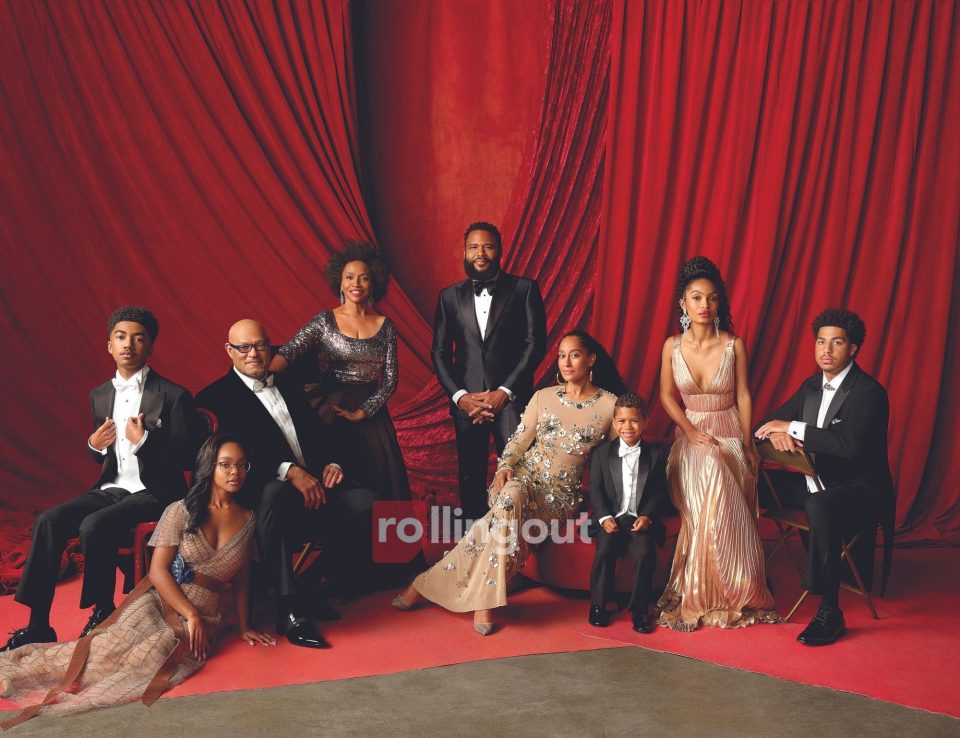 Jenifer Lewis' voice is unforgettable. Affectionately referred to as the "Mother of Black Hollywood," Lewis — like her voice — is larger than life. Her commanding presence is undeniable whether she is making one think, cry, or most likely laugh, Lewis demands your undivided attention. Few woman live as unapologetically as Lewis and even fewer are able to do it under the microscope of celebrity status. Lewis remains untouchable, high-kicking into her 65th year with the agility, grace and tenacity of a performer one-third her age.
The groundbreaking series "black-ish" ends on April 19, 2022, and as Lewis reminisces about the years spent playing the role of Ruby Johnson, mother to Anthony Anderson, mother-in-law to Tracee Ellis Ross, comedic foil to former boo Lawrence Fishburne, and grandmother to superstar grandkids (Yara Shahidi, Marsai Martin, Miles Brown and Marcus Scribner), it's clear the experience left an impression on Lewis. "Black-ish" offered Lewis the opportunity to participate in ongoing conversations about culturally sensitive topics brazenly addressed by the show's creator, Kenya Barris.
What did you enjoy most about playing Ruby Johnson?
Ruby Johnson is a mess, a hot mess at that. I miss the kids already. It was eight years [that] we raised them. The kids are all grown up now. When we first started they'd come curl up on my lap, now they got tit—s and mustaches. It's not the same. "Black-ish" was an amazing experience. During that time, I wrote my first book [and] did my first tour. I got to feel the temperature and the temperament of the country during that time, the Trump era. Those were dark times but I wanted to encourage everyone, so I would say these are not dark times, these are awakening times.
You have a unique relationship with your fans — many people see you as family. Do you feel that?
I have a unique connection with audiences, because I played the aunt on "Fresh Prince," I've played the mother in so many movies, and now the grandmother on "black-ish." I do have a special relationship with most generations that are still here, if you know what I mean.
In your memoir, The Mother of Black Hollywood, you were candid about your struggles with mental health. Your transparency gave others the strength to address their issues and some the insight to get help. Were you intentional with sharing your journey?
The Mother of Black Hollywood was so hard to write. I cried so much, I don't know how they put up with me. But it was cleansing and it was righteous to do. I'm very moved by how many people the "Mother of Black Hollywood" helped. While touring the country, I was happy to see there are churches and youth centers talking with kids about mental health. I'm very happy about that. There isn't a shy bone in my body; I've been on this planet too long. I have no problem talking about my journey now because I've lived it. I know what I'm talking about.
How does it feel to be preparing to have your star installed on the Hollywood Walk of Fame on July 15, 2022?
All my life I wanted an Oscar, Grammy, Tony and Emmy, and I never got one, and then they offered me the biggest one. You must always be patient. As happy as I am to be getting the star, I have to say I'm eternally grateful, especially to a young man named Bryan Edwards who campaigned for me.
There is so much I'm grateful for. My new series is called, "I Love That For You" and it's on Showtime, so if you don't have Showtime go get it, because this series is so much fun. It comes out in the spring, late May, and then Aug. 30 my new book, Walking in My Joy in These Streets, will be published.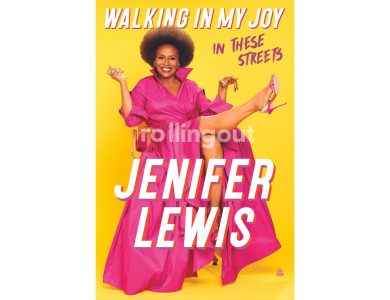 What is the most important message you want to impart to today's youth?
You must always be hopeful but be more than hopeful, get up and get the job done. I pull on Sojourner's skirt sometimes. I pull on Harriet Tubman. I say help me this morning, Harriet. Help me this morning, Mandela. We have to ask and believe. Those who have [gone] before us care and they want better for us, but we have to ask. I tell everyone you have one weapon. Know thyself. That's the weapon.
Watch the entire interview here:
Words by Christal Jordan
"Black-ish" photos provided by ABC
Walking in My Joy in These Streets promo cover by Harper Collins