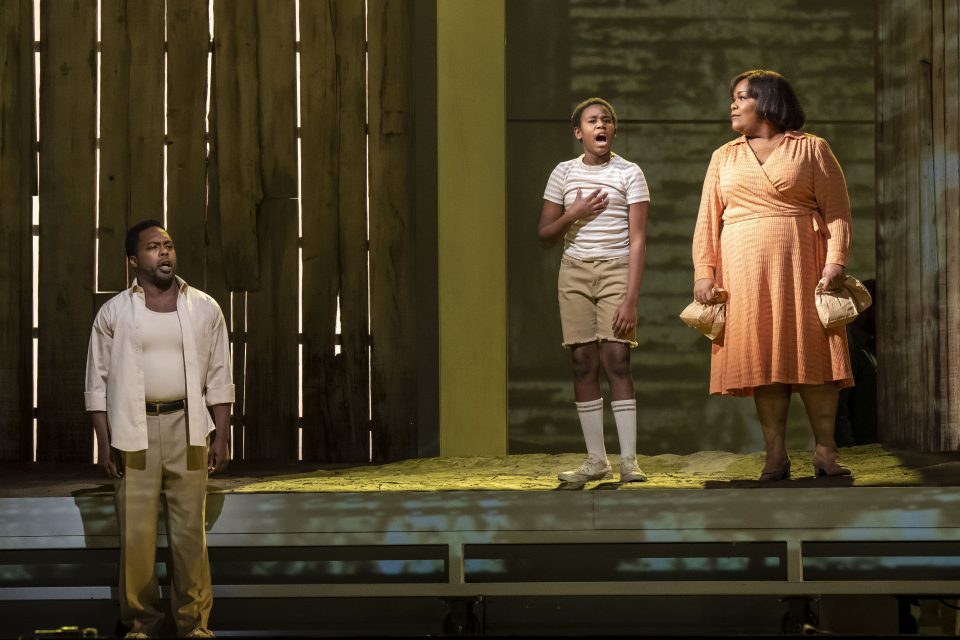 Fire Shut Up in My Bones, a 2019 opera composed by Terence Blanchard, based on the book by New York Times columnist Charles M. Blow, is an intimate view into the life of a Black boy coming into his own as a man.
The main character, Charles, coins himself as a "boy of peculiar grace." This phrase is an accurate descriptor as it embodies the spirit of a young Black man who is a mama's boy learning to be comfortable with who he is while being embraced by his community.
Kasi Lemmons' libretto along with Blanchard's composition fuse in a way that delivers an immersive quality. Many of these moments exist throughout the production. One such moment is displayed in a dance sequence where Charles envisions men dancing in a dream and he struggles to fight his attraction to them.
The production is a tense, beautiful and poignant look into the life of a young man coming to terms with his sexuality and the idea of becoming a Black man in a White world. Will Liverman delivers a strong, fearless portrayal of Charles. The traumatic nature of this work is softened by moments of levity. Blanchard effectively uses his composition to assist in the storytelling. A large portion of the music harkens back to the work Blanchard did with Spike Lee early in his career.
Fire Shut Up in My Bones provides us the life of Charles in a time capsule being launched into the future. The all-Black production delivers excellence on every level. It introduces the world to aspects of Black culture that may not be readily known. In this way, it also serves as a view into the the richness of Black life.
Watch a clip of the production in the video below.
[embedyt] https://www.youtube.com/watch?v=zfjPzFnLbeA[/embedyt]
The opera is running through April 8, 2022, at the Lyric Opera in Chicago at 20 N Upper Wacker Dr., Chicago, Illinois, 60606