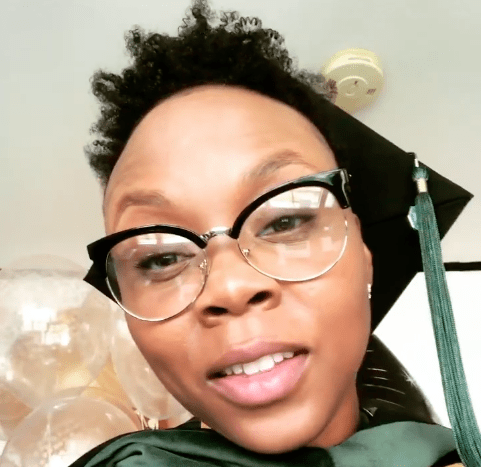 A Black female surgical resident at the University of Southern California is preparing to sue the institution after allegedly witnessing the lead surgeon sexually assault an anesthetized patient in the operating room.
Dr. Melani Cargle, who's currently in her residency, said she witnessed a surgeon assault the patient in the operating room while the patient was under anesthesia. Worse, the surgeon in question was allegedly strapped with a firearm in full view of Cargle and the nurses. 
Cargle claims that she is being terminated out of retaliation by the hospital for reporting the acts of alleged sexual impropriety perpetrated by the unidentified surgeon.
I'm being terminated from my LAC+USC Orthopaedic surgery residency. So no income, no health insurance, no way to complete a residency b/c no support from my PD/Chair. And over half a million in student loans. @CountyofLA @USC @AAOSAdvocacy #WhistleblowerRetaliation

— Dr. Melani Cargle, MD, MBA | 🏳️‍🌈she/her (@DrCargle) June 10, 2022
Cargle, who says she is "queer" and has a "disability," claims that she and the nurses in the operating room had to stand and watch in silence as the orthopaedic surgeon allegedly engaged in the egregious act on the sleeping patient.
"I was shocked and afraid. I silently wept during surgery for the patient, who was powerless and unaware. After processing the events, I realized that I had witnessed an egregious act. But what I soon learned next shook me to my core; this was not just an isolated incident, it wasn't a pattern, no, this was allegedly more sinister and orchestrated. This was an entire enterprise," Cargle penned in GoFundMe.org. 
"How can these actions be committed with impunity — i.e., permitted— in the 21st century? The patient I witnessed was robbed of his dignity, robbed of his choice, and robbed of his ability to fairly defend himself. For those who expressed concern, yes, I understand that I am both a witness and a victim. There are likely others. I encourage you to reach out to me via Twitter for now."
Cargle is seeking financial assistance in order to mount a formidable suit against the surgeon in question.
#MedTwitter Attending physicians/surgeons: if you agree that sexual violence against unconscious, anesthetized patients is reprehensible, please donate $100 to my legal fund to stand in solidarity. Donate anonymously if you must, but please donate 🙏🏾 https://t.co/Hs6n4C3vhK

— Dr. Melani Cargle, MD, MBA | 🏳️‍🌈she/her (@DrCargle) June 8, 2022