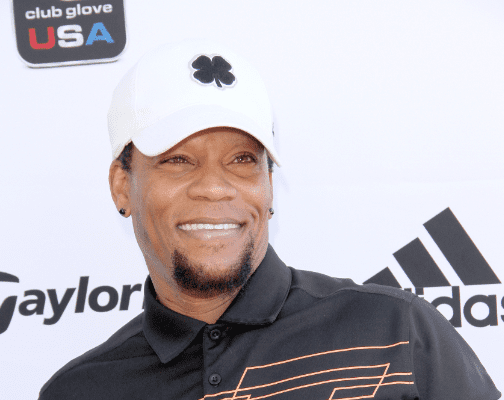 There is now a temporary cessation in place in the war of words between comedians Mo'Nique and D.L. Hughley.
For now.
Mo'Nique has metaphorically agreed to a peace treaty between the two iconic joke juggernauts. She publicly apologized to the women in Hughley's family for deliberately trying to hurt him with vulgar sexual references to his wife and even including his daughter in her bitter battle over contract negotiations.
Now we have a cold war between Mo'Nique and Hughley. However, she maintains that she meant every word she uttered previously about him during her show in Charlotte, North Carolina recently.
"I'd like to consider myself a woman of honor. So I'm about to do something right now publicly that I did publicly," Mo'Nique said as she begins her mea culpa to the Hughley clan. "And when I f— something up, I gotta fix it up. So I'm gon' take care of that right now before I go any motherf—— further."
Mo'Nique continued on, specifically addressing Hughley's wife and children in her apology. 
"To D.L. Hughley's family, I wanna publicly apologize if I hurt anyone's feelings," she said as the crowd roared its approval. "I want to publicly apologize to his wife, his babies if I hurt their feelings because that was never my god d— intention."
The warmth in the building immediately turned ice-cold as Mo'Nique added a caveat. She said that when it comes to Hughley himself, she "meant every motherf——- thing." 
The two began sparring publicly in Detroit in May 2022 over a contract that she claims Hughley did not honor when she was allegedly supposed to be the headliner for the show. After lobbing insults back and forth on their Instagram pages, Mo'Nique slighted Hughley's wife and youngest daughter.
To further injure Hughley, she resurrected an old wound by mentioning that Hughley failed his fatherly duties by not protecting his daughter after she was sexually assaulted by one of his friends.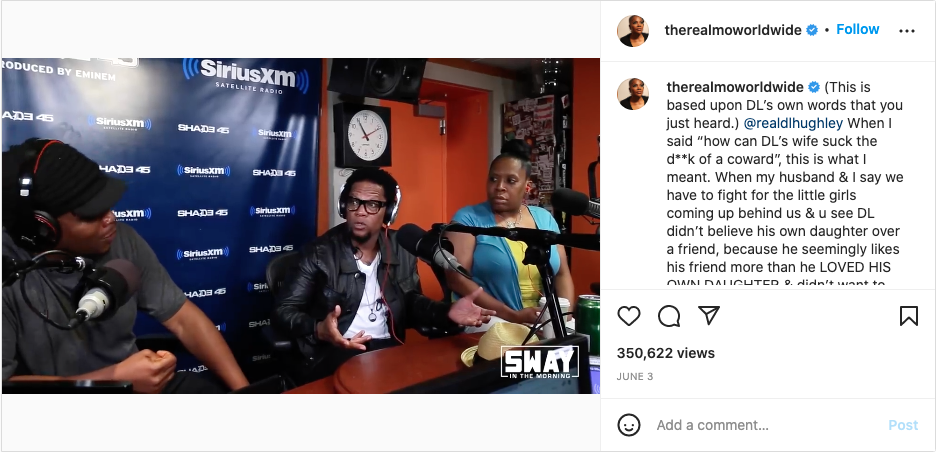 The cooment incited a strong reaction from Hughley's eldest daughter, Ryan Nicole Shepard. She called Mo out for using her innocent sister as a figurative bat to bash Hughley and even challenged Mo'Nique to meet her in the streets. 
Perhaps after Mo'Nique's own sister asked her to dial down the madness last week, coupled with the fact that Mo'Nique settled her multimillion-dollar lawsuit with Netflix, Mo'Nique was in the mood to issue an apology. But the bridge between her and Hughley has probably been blown up for good as the Kings of Comedy star called Mo'Nique a "monster."