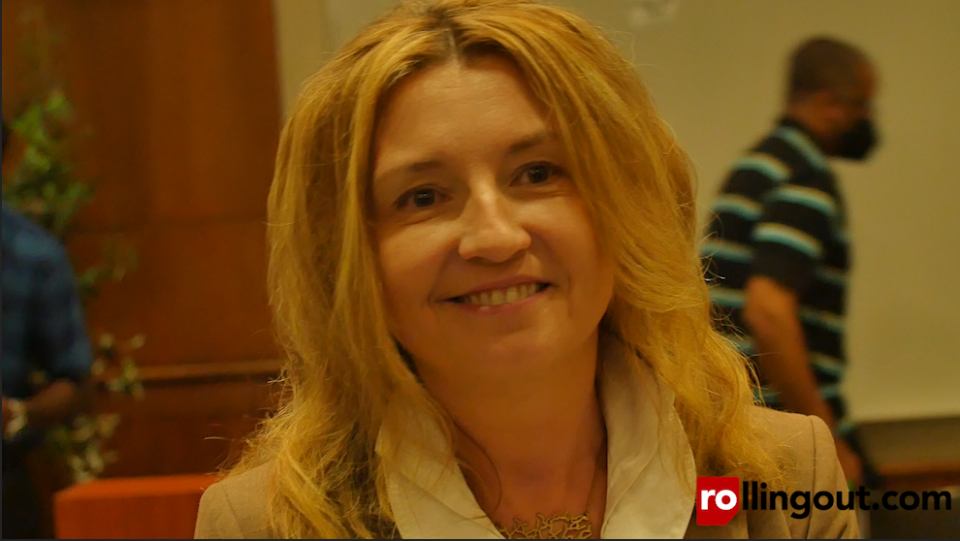 Dominika Parry is the president and CEO of the nonprofit organization 2CMississippi. Parry launched 2CMississippi to promote a bipartisan, science-based dialogue, take action on climate change in Mississippi and become a climate-kind state.
Parry was present at Jackson State University on June 16 for a renewable energy discussion and how the Black community and the state of Mississippi could use energy more efficiently.
What do you think this type of conversation can do for the community?
I hope this is just the beginning of a fantastic future for JSU and in general for renewable energy among diverse communities, specifically in Mississippi. We need to bring in people who have access to technologies and finance and support institutional change, like the one that I'm hoping is going to happen at JSU.
Why is it important to have these discussions about sustainable renewable energy?
My organization and my whole life purpose are to support climate change and education. Nothing happens in individual classrooms and individual rooms, we have to come together and join forces. We have to cooperate across businesses and nonprofit spaces because that's where you can have an impact.
What is one thing that somebody can take away from the conversation?
I think that in most cases, it takes one or two spectacular, devoted individuals to make a huge systemic change, and I think this is what we are observing here.