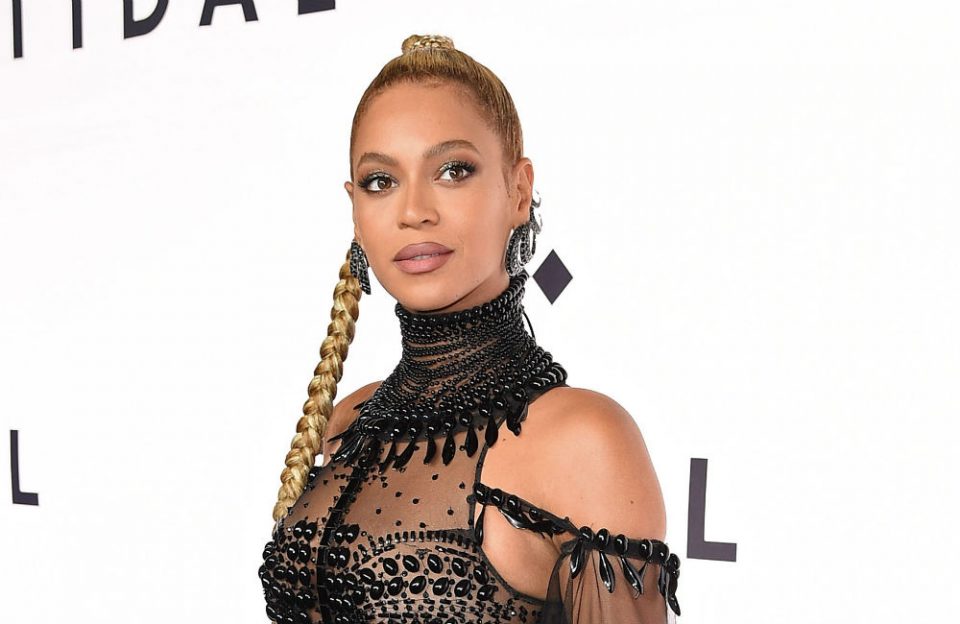 Beyoncé is not playing with her fans today.
Queen Bey has just served up the risqué photo art for the cover of her Rennaissance album on Thursday, June 30, 2022, one month before her latest CD is set to drop at the end of July.
Bey explained to her fans the motivation behind the eye-popping photo that has already gone viral internationally a few hours after ricocheting through cyberspace.
"Creating this album allowed me a place to dream and to find escape during a scary time for the world," the pop goddess penned to her 265 million Instagram followers.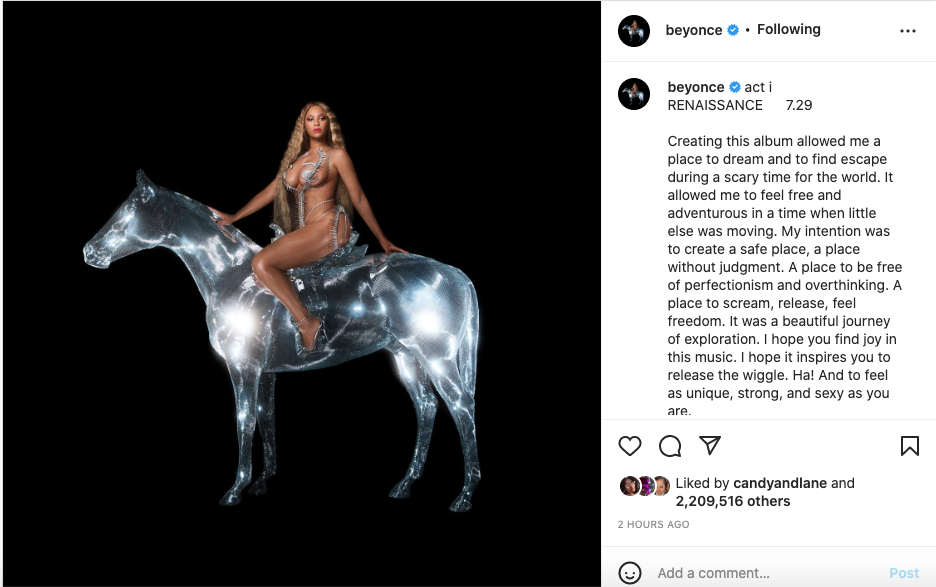 "It allowed me to feel free and adventurous in a time when little else was moving. My intention was to create a safe place, a place without judgment," Beyoncé continued. "A place to be free of perfectionism and overthinking. A place to scream, release, feel freedom. It was a beautiful journey of exploration. I hope you find joy in this music. I hope it inspires you to release the wiggle. Ha! And to feel as unique, strong, and sexy as you are."
According to Pop Tingz, the cover pose and "outfit" — or conspicuous lack thereof — is an apparent homage to John Collier's celebrated painting of aristocrat Lady Godiva. The publication also stated that it is a nod to Bianca Jagger's grand entrance on horseback to Manhattan's super-club Studio 54 in 1977. 
Beyoncé's "RENAISSANCE" album cover pays homage to the historic Renaissance painting of noblewoman Lady Godiva.

It also pays homage to the iconic entrance by Bianca Jagger at Studio 54 where she arrived on a horse. pic.twitter.com/GGeIdQLVkc

— Pop Tingz (@ThePopTingz) June 30, 2022
Renaissance will drop on the populace Friday, July 29. Last week, Bey whetted her fans' appetites with a taste of what's to come with the house-inspired single,  "Break My Soul," which is a fusion of Robin S.'s 1993 club anthem "Show Me Love" and Big Freedia's "Explode."