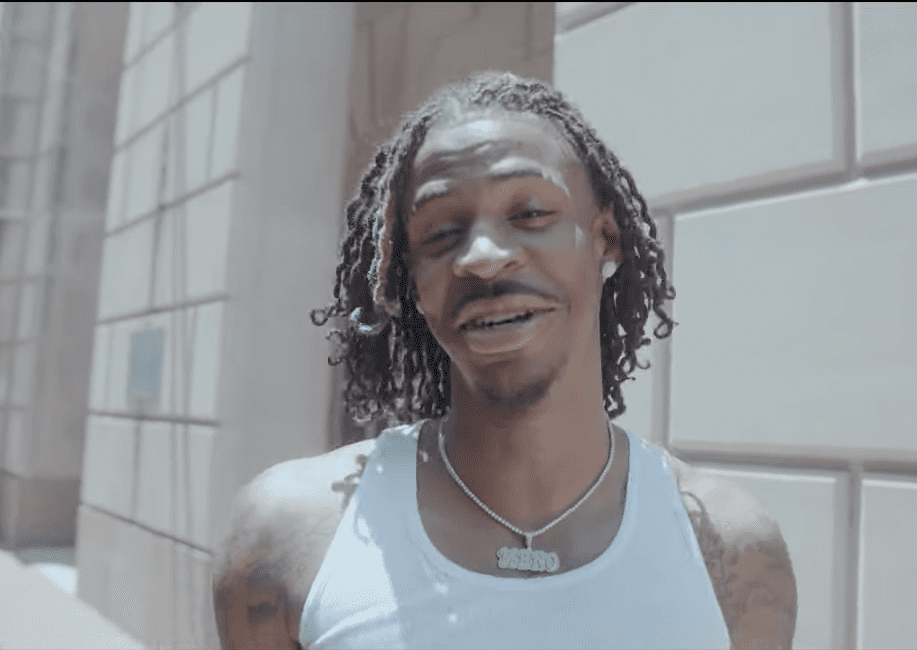 Rising NBA superstar Ja Morant, fresh off of successfully negotiating a five-year $200 million contract with the Memphis Grizzlies, was in a particularly generous mood at a restaurant in Dallas.
The moment was captured toward the end of episode 3 of Morant's YouTube docuseries filmed by his videographer, Shot by Nie. Morant was in the middle of a FaceTime call with his daughter while eating lunch. He had just given the waitress a $500 tip, when she looked up at him with an expression of befuddlement. 
This video of Ja Morant tipping his waitress $500 is awesome 🔥 @JaMorant

(via @shotbynie, h/t @DrewHill_DM) pic.twitter.com/HGwqXzcH4m

— Overtime (@overtime) July 5, 2022
When Morant asked her if she read the numbers right, she replied: "Yeah. Who are you, though?" she asked.
Morant replied by saying he was "Black Jesus," but she quickly swatted that answer. The unnamed waitress figured he was an athlete and asked if he played football or basketball. 
Morant told her he played basketball, and she unknowingly asked if he was going to star in the NBA.
"I'm already in the NBA," Morant retorted. 
She was informed that he played for the Memphis Grizzlies, a team that she recognized because of one particular player.
"That's that team the ball player Jaria…" she said stopping half-sentence to try and remember his name.
Others who were lunching with Morant let the waitress know that the player whose name she was trying to remember was sitting right in front of her. She screamed and laughed while covering her mouth. 
"You that boy?" she asked and used her hands to show the hairstyle he had during the season. "What's your name?"
When he replied with his full name, she again covered her mouth and giggled as she scampered to the back of the restaurant. 
We wonder if she remembered to come back for her $500 tip.