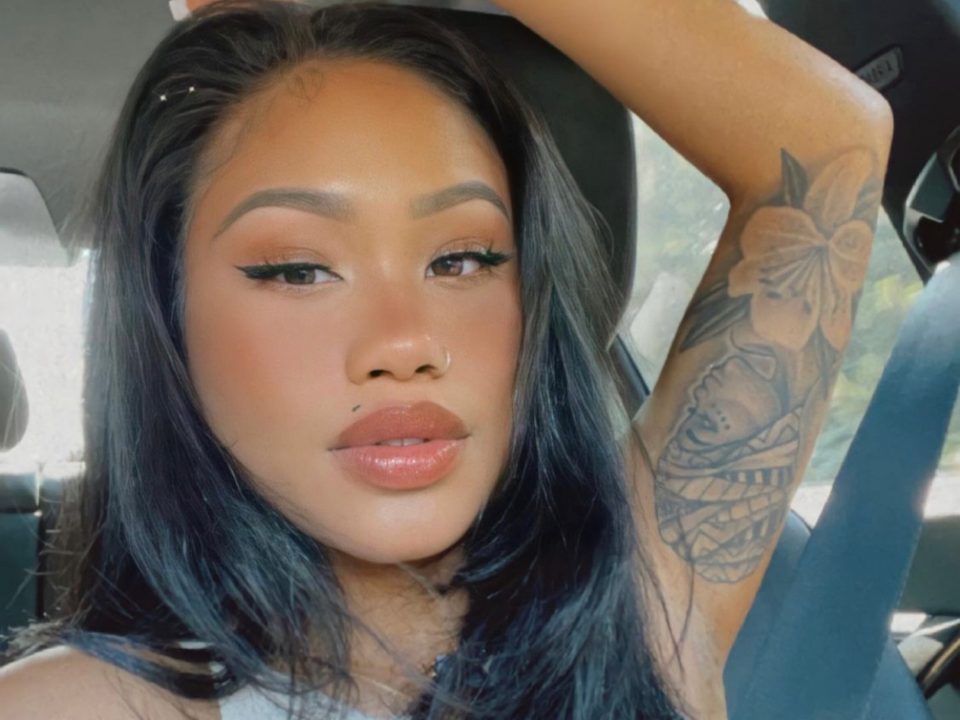 MK xyz has her eyes set on redefining R&B, and she's doing it all on her own terms. The 22-year-old has already established herself as a triple-threat as she flips between rapping, singing, and dancing coupled with being on the scene ever since the release of her 2020 singles "Lost" and "Pass It" featuring G-Eazy.
With the release of her debut EP Sweet Spot and her future music, MK xyz hopes that her self-expression and push for queer inclusivity inspire others to realize their inner superpower.
How did everything start for you?
I honestly been singing and dancing since I was three years old, and literally just as long as I can remember, my feet were going, my voice was going, and I've just been a vessel. Music speaks to me, movements speak to me, and energy speaks to me.
How would you describe your energy?
I would describe it as earthy and grounded, but it's very much so like I'm coming with the heat. I can't even define it. I've never been able to define it, I just know that it is fluid in every way possible, and I love that. I'm honestly more thankful that I've been evolving and growing into that.
How are you able to transfer the energy you give off into a song?
I think that the way that I translate that is honestly by just being authentic as I can be, and just speaking my truth, whether that's just a groove or vibe, and me having fun, or it's real facts, or some part of my journey, whatever that looks like. I think sonically, whenever I'm from choosing a beat to what I'm writing about what I'm singing about, and how that goes into my performances, all of it is like a whole big picture. I'm looking at it like, "Okay, who am I? How do I get people to understand that? How do I get that to be in sound and visuals?" Whatever the case may be, it's always about just being raw and authentic with who I am.
What's that one thing you want people to take away from your music?
That I'm walking in my truth. I get a lot of questions all the time, from my music to my style, to how I choose to show up in anything I do, the honest truth is I'm walking in it. When people have doubts or uncertainty about something I've made a decision on, that's on them. I have decided everything that's playing out because I lead my ship. I think it's beautiful because when people see that authenticity then they're like, "Wait a minute. I want to get up and I want to start doing that too." All I know is if I put my whole heart into it, it's a wrap.