[embedyt] https://www.youtube.com/watch?v=qfQHcrFOZgY[/embedyt]
Paws of Fury: The Legend of Hank features unlucky hound Hank (Michael Cera), who ventures out and finds himself in a town full of cats who need a hero to defend them from the ruthless villain Ika Chu (Ricky Gervais), who has devised an evil plot is to wipe their tiny, yet courageous village, completely off the map.
With help from reluctant teacher Jimbo (Samuel L. Jackson), to train him, the protagonist must assume the role of town samurai and utilize the help of the villagers to stop the madness. The only challenge is cats hate dogs.
The animated movie includes humor appropriately suitable for adults and children and is sure to please the family. The jam-packed Regal Edwards Greenway Grand Palace theater in Houston was full of outbursts of laughter at the screening on Saturday, July 9.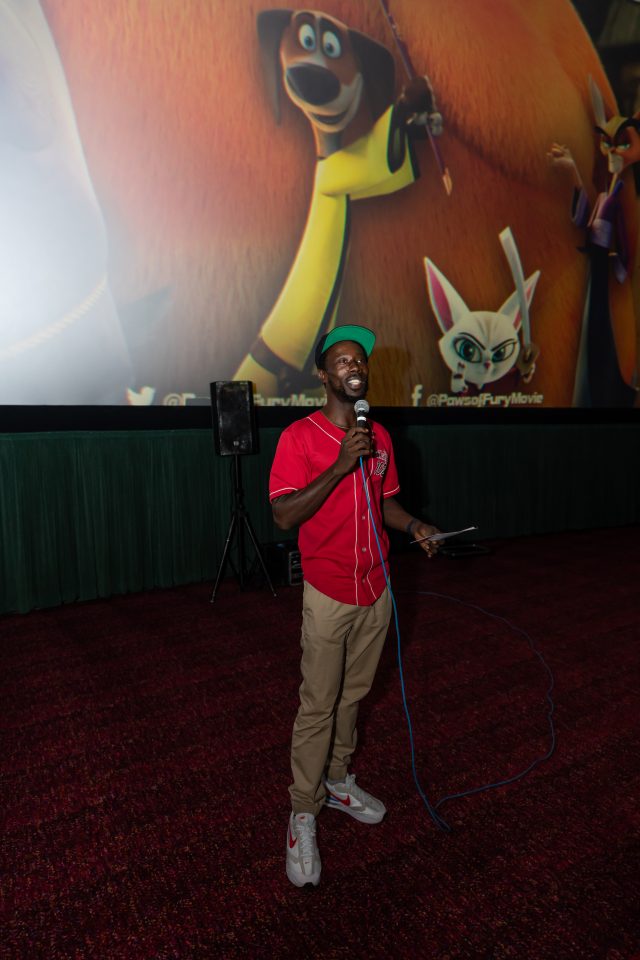 Paws of Fury: The Legend of Hank is rated PG for action, violence, rude and suggestive humor, and some language. It is also stars Mel Brooks, George Takei, Aasif Mandvi, Gabriel Iglesias, Djimon Hounsou, Michelle Yeoh, Kylie Kuioka, and Cathy Shim.
Catch Paws of Fury: The Legend of Hank in theaters July 15, 2022.