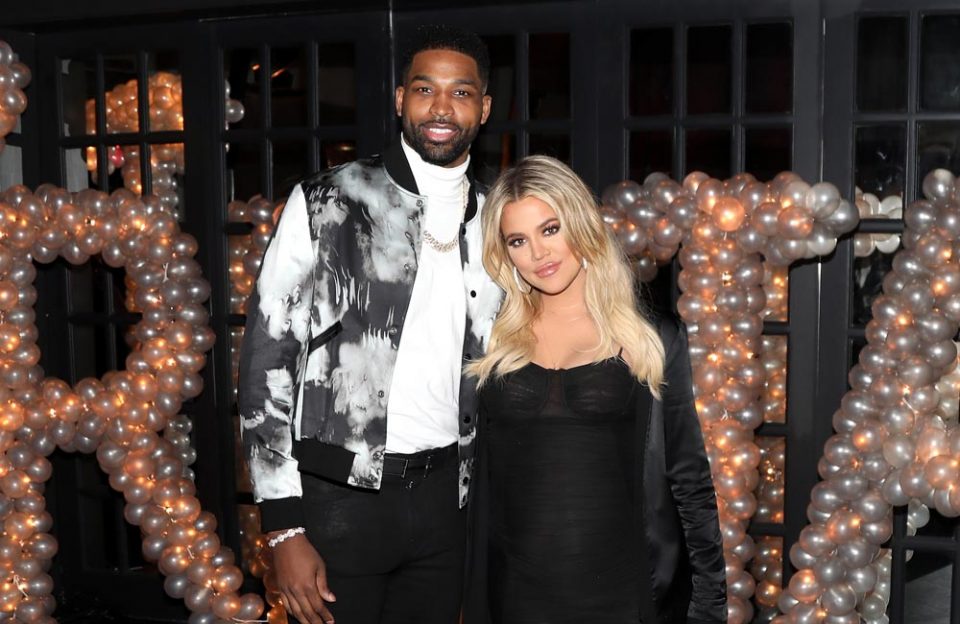 Khloé Kardashian is getting shredded like grass under a weed whacker after it was revealed that she is about to have another baby by Tristan Thompson, given how many times he's cheated on her.
Granted, Kardashian is having the second child via surrogate, but for many fans, this remains an inexcusable and indefensible act on Kardashian's part when you consider the abject international humiliation he put her through.
Throngs of fans are literally in a state of disbelief that Kardashian would even fathom having any children with him, much less follow through with it, and she is being tossed around on social media as if she were on the inside of a washing machine.
Me running to Twitter when I heard Khloe Kardashian is having another baby with Tristan Thompson pic.twitter.com/1WzICdvvR0

— 𝒱𝑒𝑔𝒶𝓈 𝒾𝓈 𝒻𝑜𝓇 𝓁𝑜𝓋𝑒𝓇𝓈 (@Mrs_Walker1025) July 13, 2022
all of us seeing the news that khloe kardashian is having another baby with tristan thompson pic.twitter.com/S0qCsa2n2Q

— audrey (@cactusaudrey) July 13, 2022
Me tryna cleanse my Twitter timeline after readin' Khloé Kardashian bout to have another baby with Tristan Thompson cuz this girl possessed. 🤦🏼‍♂️pic.twitter.com/GFFBsgKaVF

— GSG the Original (@GSGtheOriginal) July 14, 2022
"We can confirm True will have a sibling who was conceived in November. Khloé is incredibly grateful to the extraordinary surrogate for such a beautiful blessing," a rep for Kardashian tells Page Six. "We'd like to ask for kindness and privacy so that Khloe can focus on her family."
This will be the second child the former couple will have together as they are parents to 4-year-old True.
The newspaper also learned from sources close to the family that Kardashian decided to have a surrogate baby before the world learned that serial philanderer boyfriend Thompson had also impregnated fitness model Maralee Nichols. Her son, Theo, is now 6 months old.
"Khloé and Tristan already had the baby in the works when the scandal hit. By then, Khloé was just like, 'I'm going to be doing it by myself,'" an insider tells told Page Six.
Kardashian even sobbed uncontrollably on the reality show "The Kardashians" when she learned of yet another sloppy cheating episode by Thompson.
The public, however, have no sympathy for Kardashian and were merciless in mocking her with hilarious memes and jokes.
https://twitter.com/dirtywhiteups/status/1547370038839091206
Everybody watching Khloe Kardashian and Tristan Thompson have another baby knowing that he's never gonna stop cheating on her pic.twitter.com/CJgMhr75So

— Rich (@UptownDC_Rich) July 13, 2022
me trying to figure out the timeline of when khloe kardashian and tristan thompson decided to have another baby via surrogate, when he got another woman pregnant, and when khloe found out about it even though it has no effect on my life whatsoever pic.twitter.com/YXAKqXm9ZL

— kathleen (@kathleen_hanley) July 13, 2022
So Tristan Thompson agrees to have another baby with Khloe Kardashian via surrogate knowing damn well another woman is carrying his baby, born in December, who he hasn't even met yet. Do I have this correct? This is some next level clownery.

— Jessica💜 (@Cali_Girl090) July 13, 2022
https://twitter.com/shannonsharpeee/status/1547363008594071552