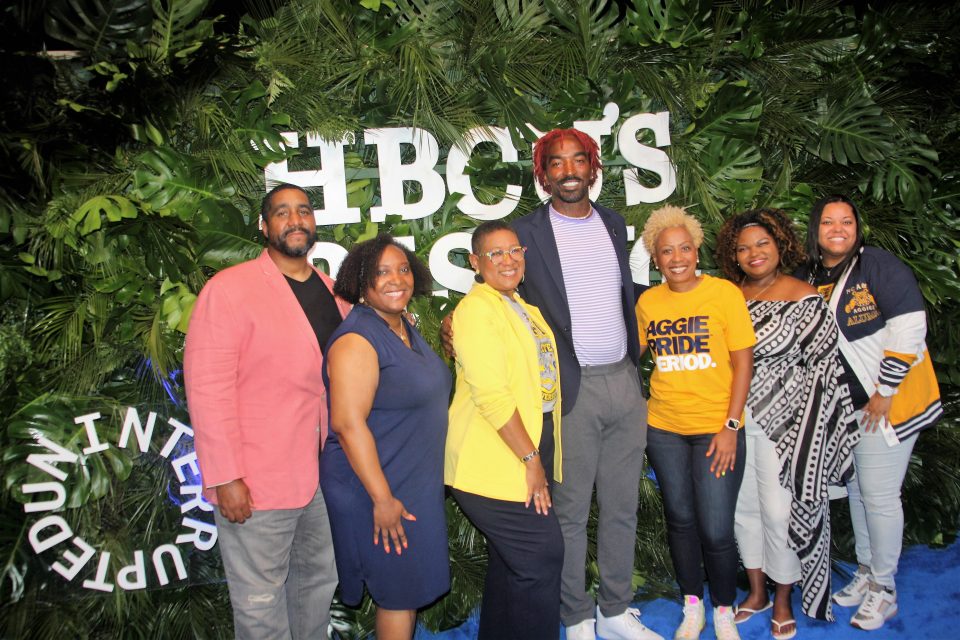 Former NBA star J.R. Smith is a champion once again – this time in the classroom. And because of Smith's devotion to scholastic achievements and ambassadorship at North Carolina A&T, other HBCUs are winning as well.
Smith, 36, is the subject of an enthralling documentary "HBCUs Rising" that unfolds what inspired the two-time NBA champ to matriculate at North Carolina A&T University in Greensboro, North Carolina. And now, with the help of Toyota and multi-media company UNINTERRUPTED, Smith is fulfilling his dream of "being more than an athlete" as he inspires other African Americans to attend – and return to – HBCUs to procure their degrees.
The media and 200 guests gathered at the Dottie at Triumph Station in Fayetteville, Georgia, a suburb of Atlanta, to watch the four-part docu-series, "HBCUs Rising," which focuses on the picturesque NC A&T campus and its monumental contributions to modern society. This includes the iconic Greensboro Four who started the student sit-ins during the civil rights movement. The docu-series also includes Trevor Stewart and Randolph Ross Jr. who earned Olympic gold medals for the United States' track and field team in the men's 4×400 meter relay, the first HBCU athletes to ever accomplish this feat.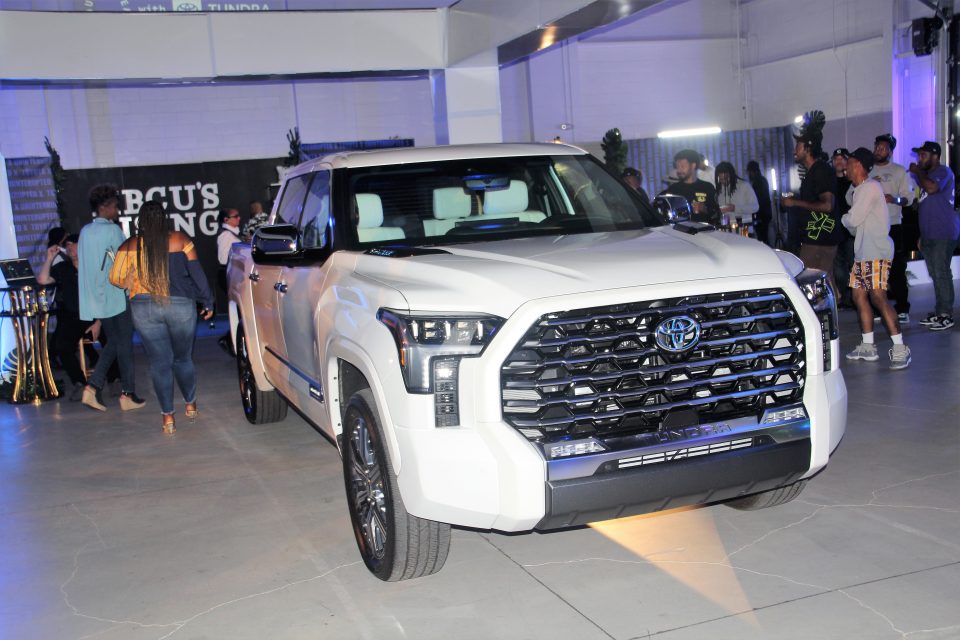 Smith has become the quintessential example of academic excellence and inspiration in just his first year on campus. He also gives a new meaning to the phrase "freshman sensation" because, as a liberal studies major, Smith earned a 4.0 and was named NC A&T's Academic Athlete of the Year, earning praise from around the country as well as from his contemporaries in the NBA.
JR Smith, North Carolina A&T's Academic Athlete of the Year 👏🏾🏌🏾‍♂️

Congrats on the 4.0 GPA 🔥 pic.twitter.com/fgH1BhFQjq

— Sports Illustrated (@SInow) April 26, 2022
"Coming to an HBCU has probably been the greatest decision I've made in my life. I believe in the rich history that we have here [at NC A&T] and at other HBCUs," Smith told rolling out. "I want to inspire young African Americans to come back to school and get their educations and get their degrees."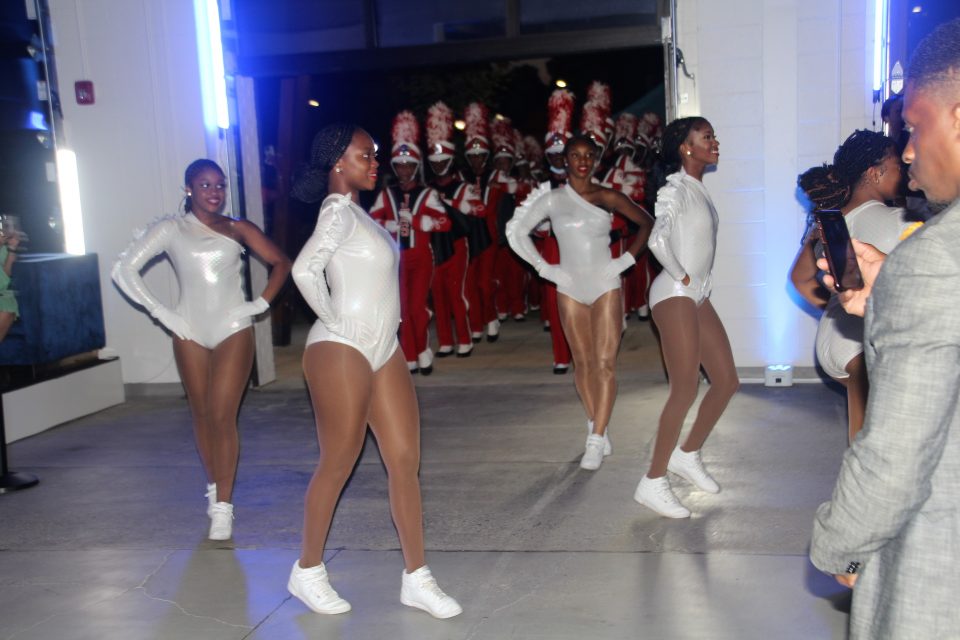 The electric atmosphere also included the Aggie marching band and an inspiring speech from Smith, who thanked Toyota as well as UNINTERRUPTED, the multimedia company founded by Smith's former teammate LeBron James and partner Maverick Carter, for collaborating on the documentary.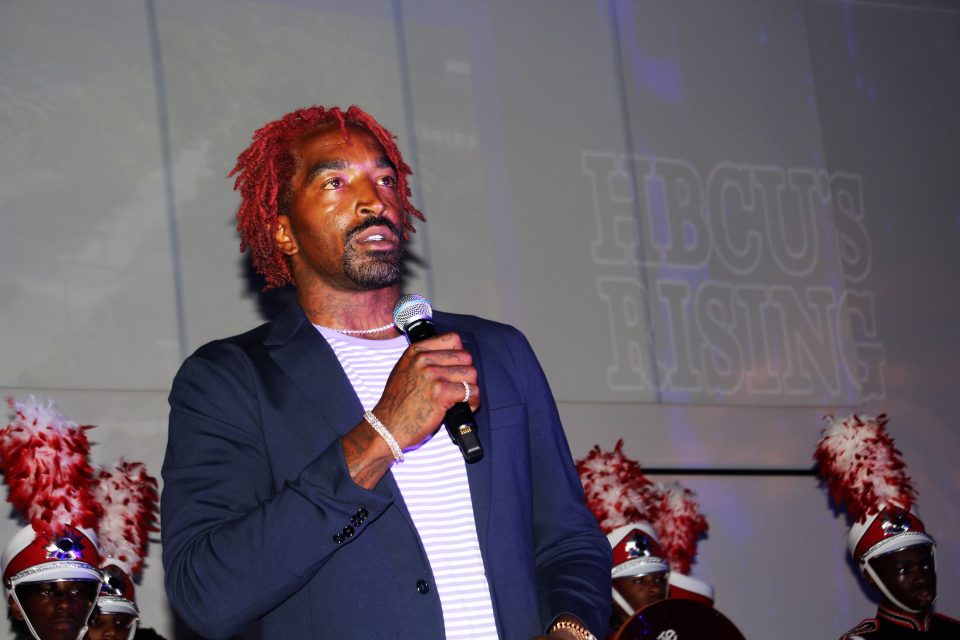 Smith and LeBron James won NBA championships for the Cleveland Cavaliers and Los Angeles Lakers. And now Smith and James are teaming up once again to help African American students become champions in the classroom, and in life.
"HBCU's Rising" can be viewed via UNINTERRUPTED's YouTube channel or going onto its website.
Check out a trailer of the video docu-series: