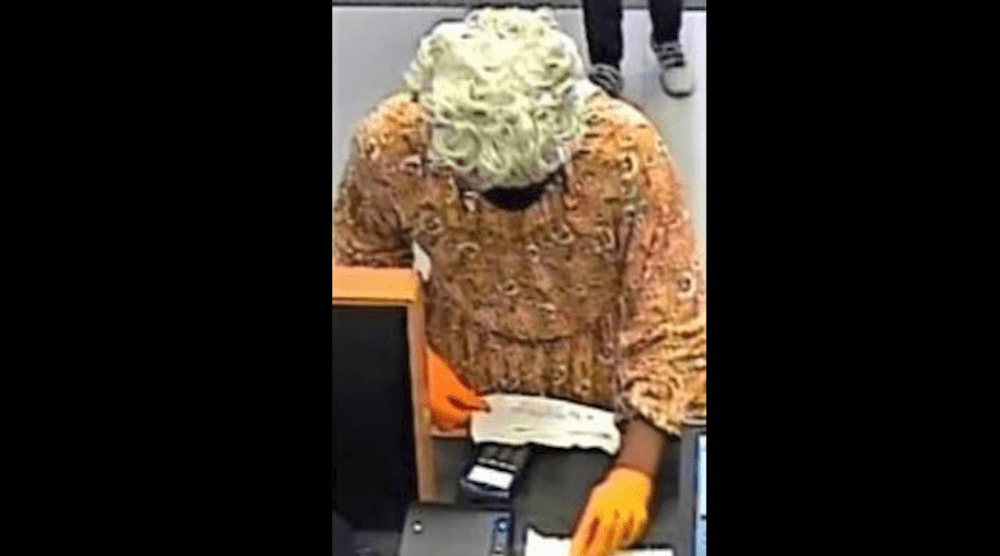 Police are searching for a man who robbed a McDonough, Georgia, bank dressed like an elderly woman on the afternoon of July 18.
Police say that the man was wearing a floral dress, gray wig, orange gloves, and a pink bag when he walked into a Chase bank and handed a note to the teller demanding money. The man also told the teller that he had a gun.
The teller handed over the cash, and the man left the bank in a white SUV with no tag.
The robber is being described as a Black man who is approximately six feet tall.