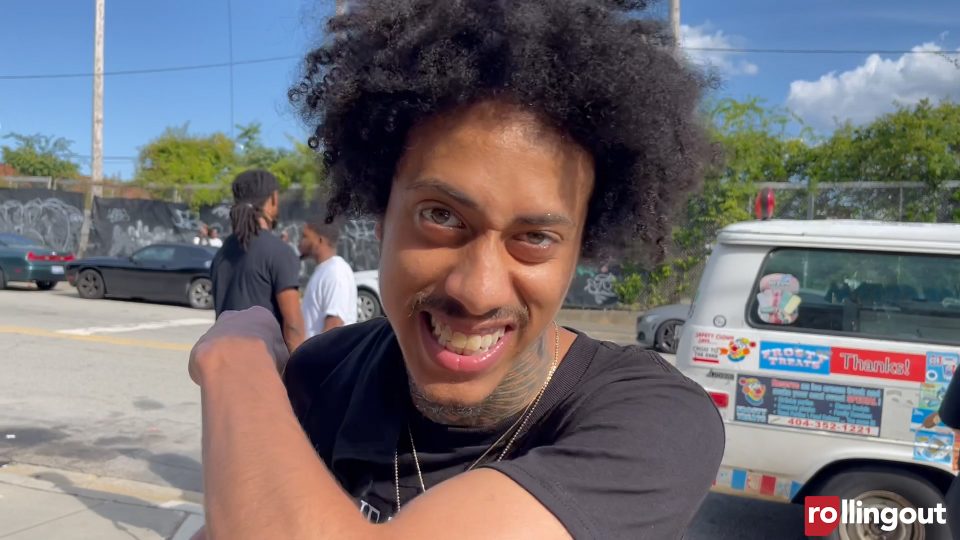 Tony Shhnow has one of the strongest independent underground followings in Atlanta.
The rapper from Marietta, a northern suburb of Atlanta, got his first break in the music industry when YouTuber prettyboyfredo used his song "Look What I Got On" featuring King Hundo. The single went viral in 2017, but Shhnow could never place it on streaming platforms because he couldn't get a sample in it cleared. He eventually deleted the song off his Soundcloud, although it still lives on various other pages, and continued consistently putting out music for the next half-decade. Shhnow had successful collaborations with other artists from metro Atlanta's Cobb County and affiliates like 44Capitol, 10KDunkin, Northside Mally and Larry League.
Through the consistency of releasing quality trap songs, Shhnow positioned himself to work alongside the likes of comedian, TV writer and rapper Zack Fox. After going on his first tour with Boston rapper Cousin Stizz, Shhnow released his album Reflexions in June.
The project shows all sides of Shhnow as an artist, from his catchy hooks, effortless flow, humor, vulnerability and willingness to take a chance. His years of working with producer senseiatl have paid off, as he's found his sound in the overly saturated hip-hop scene of 2022.
Rolling out caught up with Shhnow at the Atlanta Streetwear Market pop-up on July 24, and talked with him about the project and advice for any upcoming artists.
How are you feeling out here at the Atlanta Streetwear Market pop-up?
I'm feeling beautiful, lovely. Loving life.
Why did you come out to today's pop-up?
To show love to the community. They supported me, so I support them … I'm a fan, just like they're a fan.
Reflexions is out now. How is that project doing?
Amazing. They say it's the best one I've put out so far, but they ain't see s— yet!
You put out five projects in five months. With this one, you really took your time. What was behind the timing of this project?
I was on tour, but I'm back on they a– believe it. It'll be another five coming.
How was it getting features from OJ Da Juiceman, Bear1Boss and MattOx for the project?
S— was smooth. You know, I don't really do features like that, so it was good. I only f— with real n—-. They were genuine to me, so s— was hard. I f— with it.
What advice do you have for upcoming artists?
Work harder than the other n—. You know it's a n— at home working hard, bruh. Work harder than that n—, bruh.
Where did your work ethic come from?
Kobe Bryant, Will Smith and Lil Wayne.