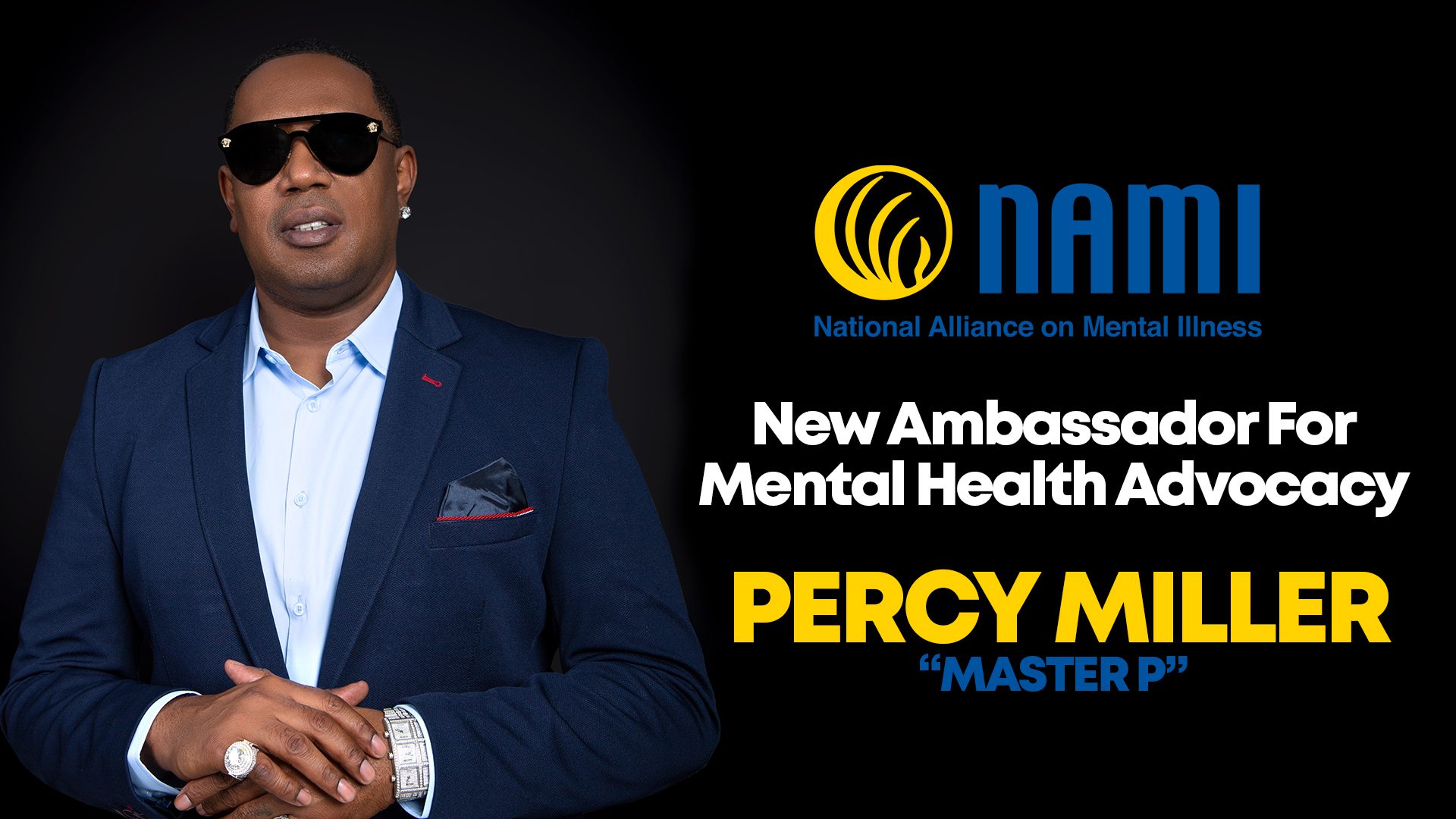 This week NAMI was thrilled to announce that they have a new Ambassador – welcome, Master P! We are beyond grateful for Mr. Miller as an ambassador, and are so proud to see this community of advocates expand.
Percy "Master P" Miller, entrepreneur, music mogul, philanthropist, mental health advocate says, "I'm turning my pain into purpose and teaming up with NAMI, together we can help and save so many families and kids."
In an interview with "CBS Mornings," Master P opened up about the death of his daughter Tytyana Miller. In May 2022, Miller died due to a drug overdose.
During the interview, Master P announced that he would collaborate with substance abuse recovery organizations to try and give back to others that may be struggling.
"I want to help people that look like us, we want to bring awareness to this," Master P said. "My whole purpose now is, 'I don't know why you put me through this God, and I'm not going to question you, but I'm going to get out here and save millions.' "