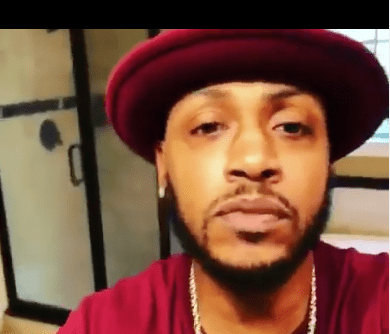 Rap star Mystikal has been arrested and charged again for allegedly raping a woman. He also faces other felony charges.
TMZ reports that the Ascension Parish Sheriff's Office in Louisiana confirmed that the "Danger" emcee has been booked into their jail on charges that include a first-degree rape charge, domestic abuse, battery by strangulation, false imprisonment and property damage.
Authorities have yet to disclose the details that precipitated the multiple felony charges. The entertainment publication can only state that the department was prompted to apprehend Mystikal, who was born in New Orleans and whose real name is Michael Lawrence Tyler, after responding to a hospital's request and interviewing the female subject.
Mystikal, 51, has not been given bond and has yet to see a judge. Meanwhile, the sheriff's department in Gonzales, Louisiana, which is 60 miles west of New Orleans, is continuing its investigation.
This is the third time that Mystikal has been charged with sexual assault against a female. He served six years in prison in 2003 after pleading guilty to sexual battery.
In 2017, the "Here I Go" rapper was charged with rape in southern Louisiana but the charges were reportedly dropped due to a lack of evidence.