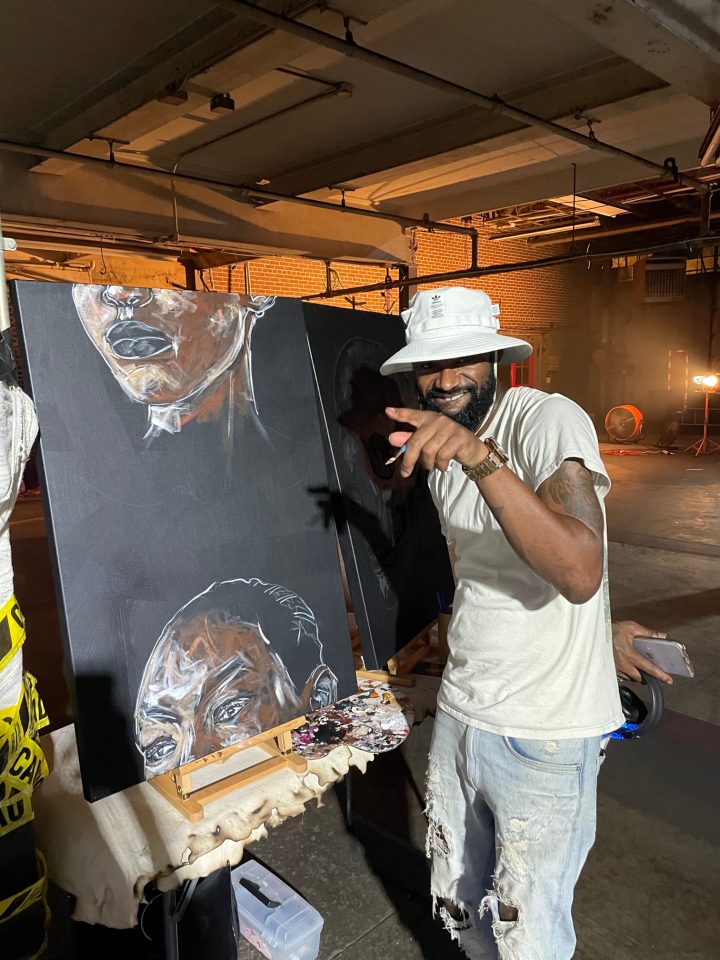 Petie Parker is an Atlanta-based artist whose work highlights the beauty of Black women. Parker's work is mainly built on a black canvas and constructed with white outline as he builds it to reflect the imagery of his muse. His work can be seen on social media @PetieParker and physically at Peter Street Station in Atlanta.
Parker moderated the artist dutch masters artists panel for Dutch Masters at Bonfire ATL and gave insight on mastering his art and making smoke on the creative scene.
What two visual masters do you appreciate and why?
Miya Bailey and Kevin "WAK" Williams are both masters that I really appreciate and I can actually touch them. They could pull up on me and I could work with them hand in hand. That's the blessing to learn from two guys with my same skin color that can really show me the ropes when it comes to being an artist. I'm new to the game. I've been an artist for like two years now. And because I'm able to really watch those guys and also feed off the people around me, I've been able to grow pretty fast in the art scene here in Atlanta. The fastest way to grow is to get up under a master, be mentored, and learn from them.
How are you making smoke?
I'm a master painter and I make smoke by painting the beautiful women that inspire me, primarily Black women. I will say that mastering [something] to me is having a laser focus on just being great at your craft, learning how to sell your craft, how to make money from it, and just locking in and not really being money-driven, but at the same time being able to profit. I don't really believe in the struggling artist mess. That's what being a master to me is. You should be good enough to be financially stable off what you do. Utilize your God-given talent.