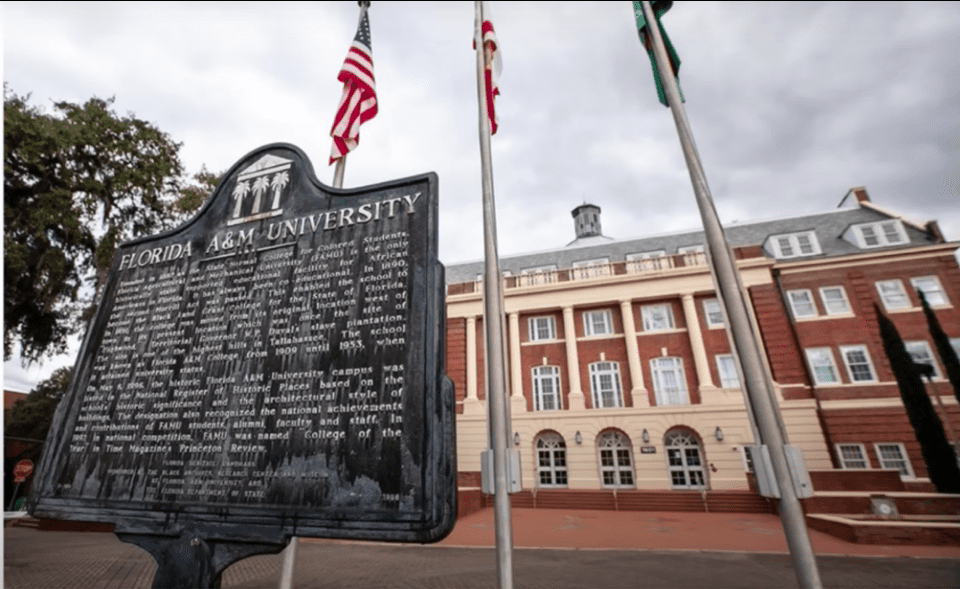 A master's graduate is under investigation by Florida A&M University after she posed naked in front of a prominent statue on the prestigious campus
Terica Williams created a firestorm of controversy at the HBCU in Tallahassee, Florida, because she chose to celebrate procuring her graduate degree by stripping down naked in front of the famed rattler statue.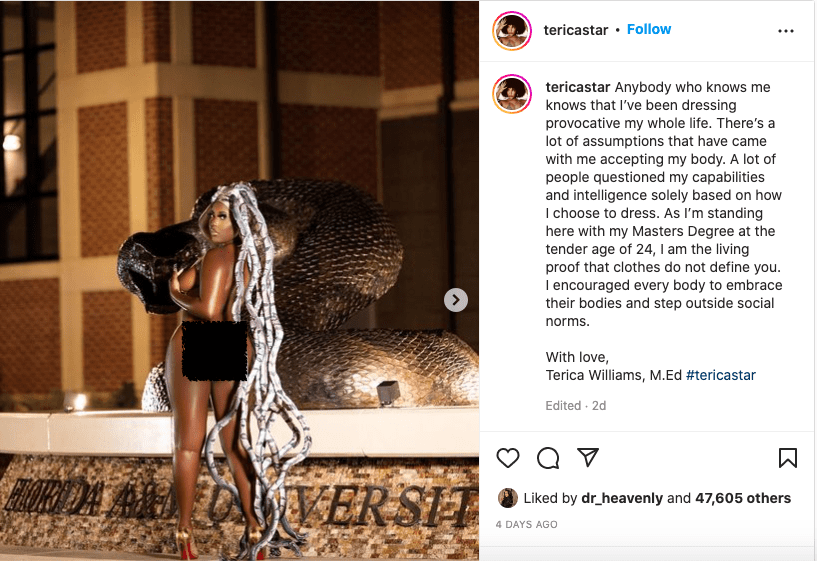 Williams capped off the risqué look with red and gold high heels and a medusa-like headpiece with floor-length rattlesnakes.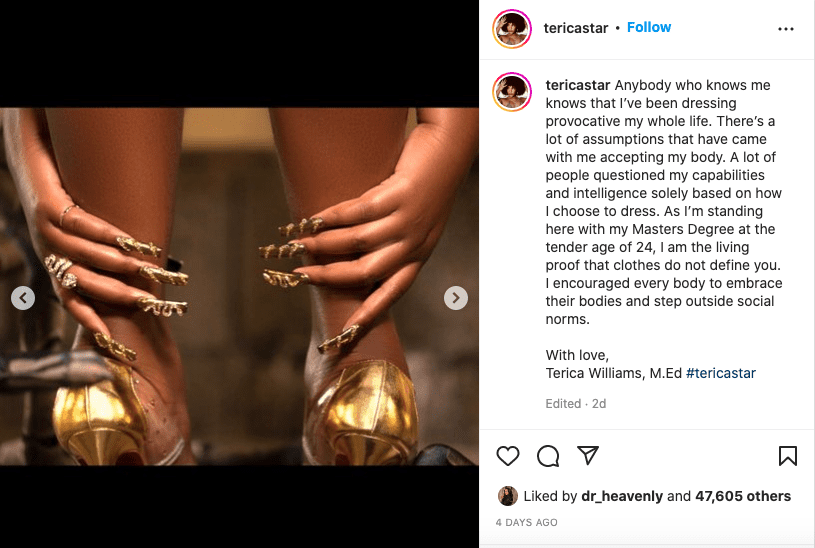 "The university is aware of the picture taken and is currently investigating the incident," Dr. William Hudson Jr., vice president of student affairs, said in a news release, according to Yahoo.com. 
Williams wanted to illuminate the fact that she got her Master's in Counselor Education in a very different manner that would catch people's eyes. She succeeded in her efforts. 
"As I'm standing here with my Masters Degree at the tender age of 24, I am the living proof that clothes do not define you," Williams said. "I encouraged every body (sic) to embrace their bodies and step outside social norms."

Williams' controversial post garnered nearly 50,000 likes and close to 10,000 comments featuring mixed reviews of her stunt. She also posted a photo of herself in front of the school with a natural Afro — and this time with her clothes on. 
Williams also stated that she wanted to bring attention to the dearth of psychiatrists and psychologists by stating that she's "joining the 2 percent of Black therapists." Blacks comprise only 2 percent of American psychiatrists and 4 percent of psychologists, according to the American Psychiatric Association.
Check out the full report below.