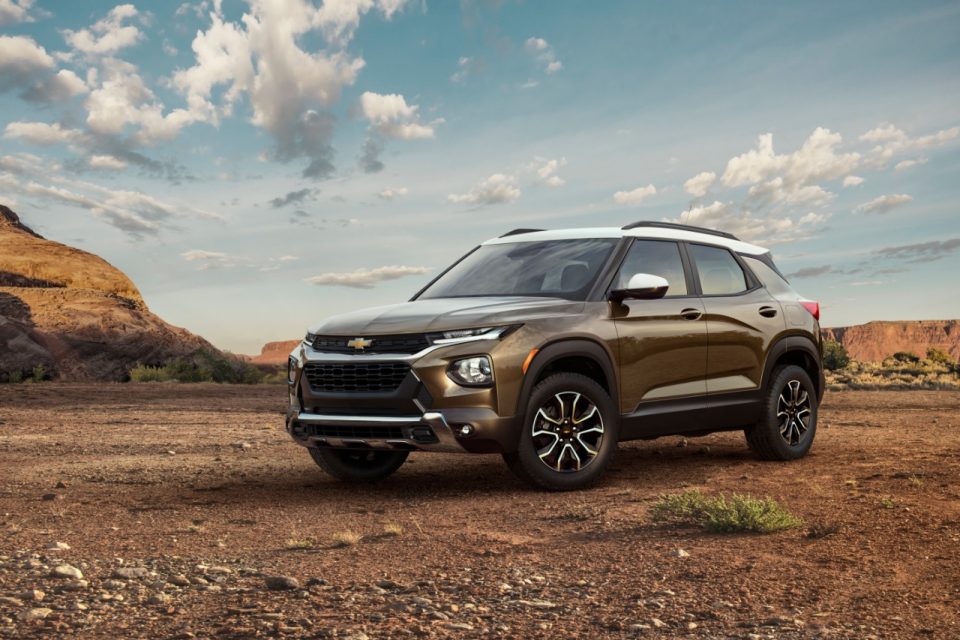 Chevrolet continues their efforts of making the brand relevant by producing popular and affordable vehicles, especially when it comes to the compact SUV segment. As car buyers continue to fall in love with compact SUVs, General Motors continues to answer the call in dramatic fashion with their 2022 Trailblazer AWD ACTIV. The ACTIV trim is Trailblazer's off-road package that gives the vehicle more performance.
This reviewer had an opportunity to test drive their ACTIV trim package. At first glance, you will notice a sporty style.  Staying with the tradition of a sporty look, Chevrolet's 2022 Trailblazer features a bold front fascia and sports car-inspired rear design. For added flare, the Trailblazer stands out with its two-tone roof, unique front and rear fascia, and dual exhaust, along with sport terrain tires and suspension tuning enhancements.
The Trailblazer is smartly placed between Chevy's Trax and Equinox models. According to Steve Majoros, director of Chevrolet passenger car and crossover marketing, "the addition of the Trailblazer provides us with a great opportunity to expand the Chevy SUV family to new audiences, the new ACTIV trim, plus the sporty RS trim, we can appeal to customers' varying active lifestyles."
Chevy offers several trims for the 2022 Trailblazer, LS, LT, ACTIV and RS. AWD is also available.  The ACTIV trim features exclusive content designed to enhance performance and ride comfort on gravel terrain and off-road.  The SUV also features various Drive modes: Normal, Sport, Snow, and AWD (if equipped).
The interior of the 2022 Trailblazer is basic but that does not take away from the SUV. For starters, there is ample cabin space for both driver and passengers. There is adequate leg space for rear passengers as well. There are plenty of eye-catching features inside which include the latest version of the Chevrolet Infotainment Plus 3 infotainment system, which works with an 8-inch color touch screen (included with the optional Technology package). Without that package, the standard screen is only 7 inches. The driver information system, better known as the instrument panel, features a 4.2-inch multi-color display
The 2022 Chevy Trailblazer ACTIV trim ​​is a very attractive vehicle, which is ideal for college students, the adventurous outdoors person, or the person looking for a cool and different compact SUV.  The Chevy Trailblazer ACTIV is it.
Based on desired trims, the 2022 Chevy Trailblazer's pricing starts at around $27,400. Our tested model with all options topped out at $31,725.