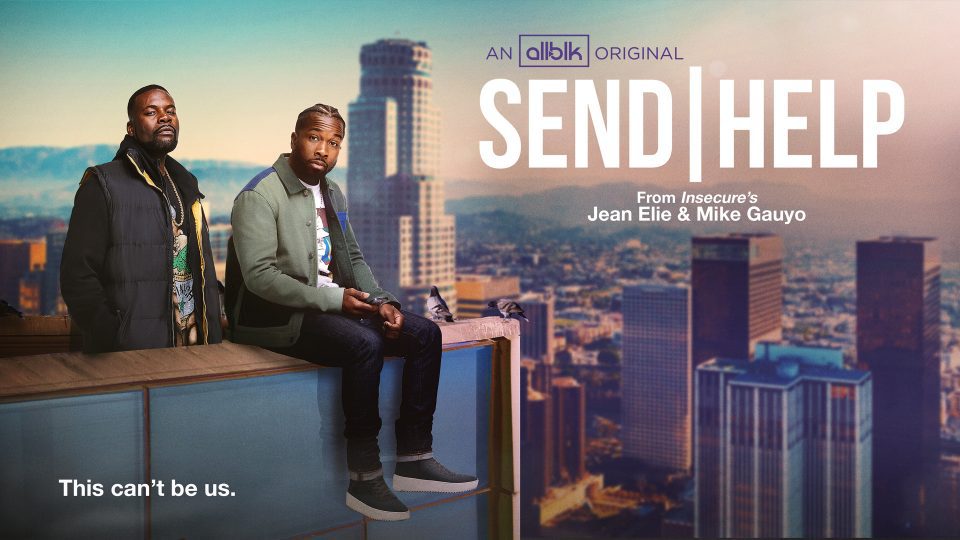 Jean Elie is the leading cast member and co-creator and Mike Gauyo is the writer and co-creator of ALLBLK's new dramedy series "Send Help." After working together on the Issa Rae show "Insecure," Elie and Gauyo are back to tell the story of a Haitian-American living in Hollywood.
Elie and Gauyo spoke with rolling out about the show, and what they want viewers to take away from it.
What attracted you to this role?
Jean Elie: It's loosely based on my life. It was something that I was thinking about for a very long time before "Insecure" happened and as that went on and I got the opportunity to create it, Mike and I had a conversation and we started developing the story together. It's something that I've been wanting to do for about eight or nine years, but seven years ago is when it started to materialize. The fact that we were able to get the show the way we wanted to make it is nothing short of a blessing.
Why was it important for you to tell this story?
Mike Gauyo: Mental health amongst men is taboo, specifically for Black men. We wanted to lift the veil [on] that and dive into what it would be like to be in a Black man's mind, what that looks like and how trauma manifests, and how it interrupts your different relationships. Aside from that, this is the first Haitian-American lead on a series where it's solely about what it means to be Haitian-American or be someone in that culture, so we wanted to shed light on that to be specific in our storytelling, but in a way that still felt very universal.
JE: It was very important for us to speak [about] this because there are a lot of Black men who usually suffer in silence and they don't speak about what's on their minds and what's going with them internally. What we want people to take away from this is that it's OK to speak out and to speak with somebody. Being someone that has several friends who have tried to take themselves out of this world, it is important for us to be able to lean on one another and speak with one another. A lot of men don't talk when there's something going on and something is happening, they just bury it. They bury themselves [in] work, relationships, and other tasks, just so they don't have to deal with whatever thing is plaguing them. It was important for us to create a story that speaks to that.