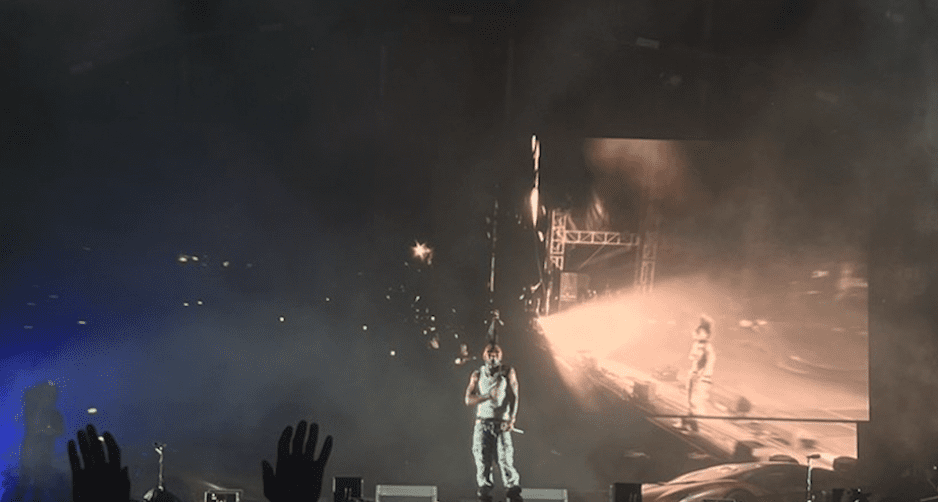 Tattoos on their face, a skinny mohawk that stood tall on their head, a dramatic entrance, and screaming to the top of their lungs. If you didn't know, it's evident now: Lil Uzi Vert is a rock star.
The Philadelphia rapper, who uses they and them pronouns, performed at the Made in America festival on Sept. 3 and took their fans to another universe with their energy and music discography.
To start the night, Vert catapulted on stage like a true rockstar and performed the songs "Glock in my Purse," "For Fun," and "F.F" off their latest EP, Red & White which was released July 2022.
Vert took their fans back to the old days before the pandemic, and asked if they were "ready to rage," and performed classic songs such as "Money Longer," "Do What I Want," and "Wokeuplikethis" featuring Playboi Carti.
The artist showed love to the Philadelphia crowd throughout the performance.
The rock star took breaks after each song to get the crowd engaged and to see what songs they wanted to hear next. Vert didn't let them down and continued to play hit after hit from their long list of classics like "Sanguine Paradise," "XO TOUR Llif3," and "The Way Life Goes."
To wrap up the show, Vert performed a song from one of their first projects titled "7AM."
Throughout their career, Vert has shown that they're not your typical Philadelphia rapper, and many have loved the persona and style that they bring to the music industry.