OWN's award-winning scripted series, "Queen Sugar" premiered the first episode of its final season on Tuesday, Sept. 6. The long-running series was named Outstanding Drama Series by the NAACP Image Awards and declared one of the best hours on television by Emmy Magazine. The acclaimed series was also designated Best TV Drama by the African American Film Critics Association and  Television Show of the Year by the American Black Film Festival. Ava Duvernay, the show's creator and executive producer, garnered the Producer of the Year Award from The Hollywood Reporter.
Rolling out interviewed the popular show's lead actress, Rutina Wesley, who reflected on her role as Nova Bordeleon, the eldest sibling of the Borderlon clan.
What is the takeaway you want for viewers in this final season of "Queen Sugar"?
I think I'm still processing the fact that it's over. This was an amazing opportunity for me to be with my people and to be a part of something that was about our people. I think all of us are hoping the audience relates to these full-circle moments and sees growth in the characters. Personally, I'm hoping to see Nova's growth and her being able to apply that growth to her relationships. But I think we ended in a way that the audience gets glimpses into the future and what could be. I think we are leaving it in a way that the stories could pick back up in the future.
Playing Nova Borderlon has been a career-defining role for you. Were there parallels between Rutina and Nova?
I believe it's my best work to date. This role was also the closest role to myself that I've played, so it felt like it gave me the opportunity to exhale.
The first thing is I'm the oldest in my family. … There is a lot of pressure on the eldest to take care of the other siblings, so I immediately got Nova. I also totally got how she would go about [establishing] her independence. And then I relate to her heart. I'm very fluid with my sexuality, and I loved that Nova was fluid because that made sense to me. So playing Nova has made me show up for myself and not be afraid to talk about my sexuality being fluid. I've realized it's OK, and I'm proud of that. She brought me out of my shell a bit … because when I describe myself, I say, "I'm a beautiful mess," and I would define Nova the same way. Over the years, I've met so many Novas who have come up to me and thanked me for showing them themselves.
Another focal point of "Queen Sugar" was the fact that Black families often have secrets that remain cloaked but hurtful. There was substantial social media response when your character betrayed family secrets in a very public way.  How did you rationalize Nova's choice to expose her family?
That was my least favorite season because fans were not feeling Nova. Everywhere I went, I had to hear how fans were mad at her. But I don't think Nova saw it like she was betraying her family. So often families have secrets that are hurting many people but [they] are stuck [in keeping them].
You can't heal if you don't address the issues, and when we hide and suppress them, things don't get better. I think Nova realized the only way for the family to heal was to be honest and get everything out in the open. She didn't do it the right way, but her heart was in the right place. Later, we see some of those issues work themselves out and relationships heal, etc. I think we'll see the family realize even more this season why Nova made the choice she did. The ultimate goal was for everyone to heal.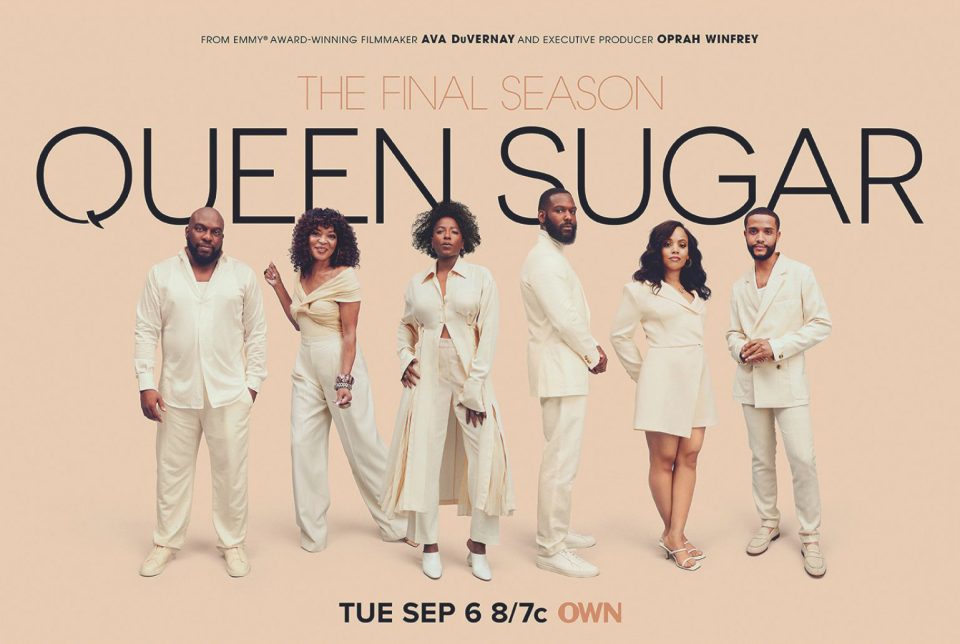 "Queen Sugar" tackled so many racial and social justice issues during an excruciating time in the country's history. How did you deal with portraying events that were emotionally triggering?
That's part of what made this experience so beautiful. We created a space for people to see we were all going through this together. All the police brutality episodes hit me differently. I remember doing a scene and saying the names of Black victims of police brutality, and the list of victims kept going on and on, and I'm thinking, "this is 2020 and we're still here." But that's why this show is so important. These issues need to be seen and discussed if there is healing to take place.
Photos provided by OWN
Watch the entire interview here: