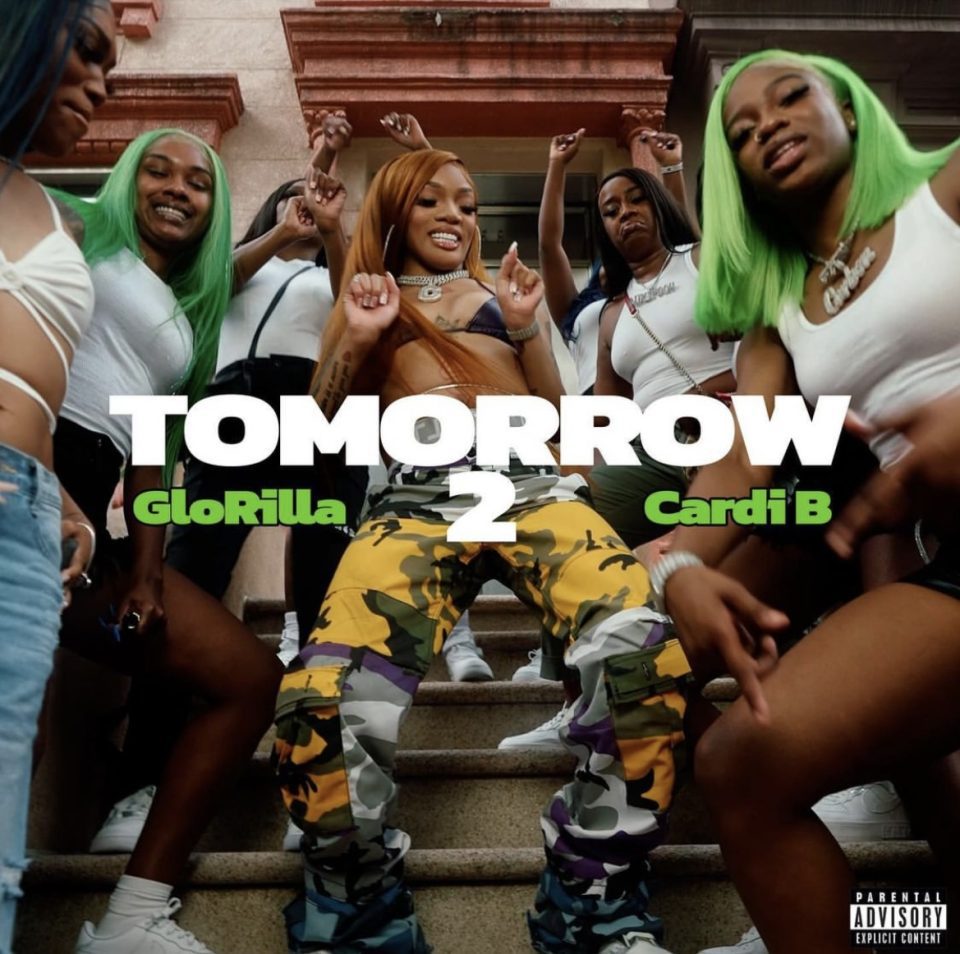 GloRilla and Cardi B will be dropping a song this week titled, "Tomorrow 2," which is sure to snatch edges. This is the follow-up to GloRilla's  "Tomorrow," a hard-core rap song with a raw sound.
Cardi B, who rose to fame in 2017 after dropping the hit single, "Bodak Yellow," has always supported other female artists..
GloRilla is another artist who was underground initially but started to gain traction after her upbeat song "F.N.F. (Let's Go)" caught the attention of rap impresario Yo Gotti. He ended up signing her to his label, Collective Music Group.
Newer fans can listen to GloRilla's "Tomorrow" to get an idea of what to expect from part two.
The two artists promoted the release on Instagram, which prompted chatter on social media. Fans of GloRilla had different opinions about Cardi B being featured on the song.
Check out some of the comments below.
I'm 100% sure Cardi B & Glorilla snapped on this damn song and I ain't event heard it yet 😫🔥 #tomorrow #CardiB #glorilla

— 🤎✨️Juicy Cozy Gworl ✨️🤎 (@TessyB) September 21, 2022
I hope Cardib didn't ruin that girls song! Glorilla is 🔥 on her own!

— Miss_AddressMeCorrect (@miss_addressme) September 21, 2022
Notice how Cardi didn't hop on Glorilla song that's already charting😌

— Iconic Bardi 🍭 (@IconicBardix) September 21, 2022