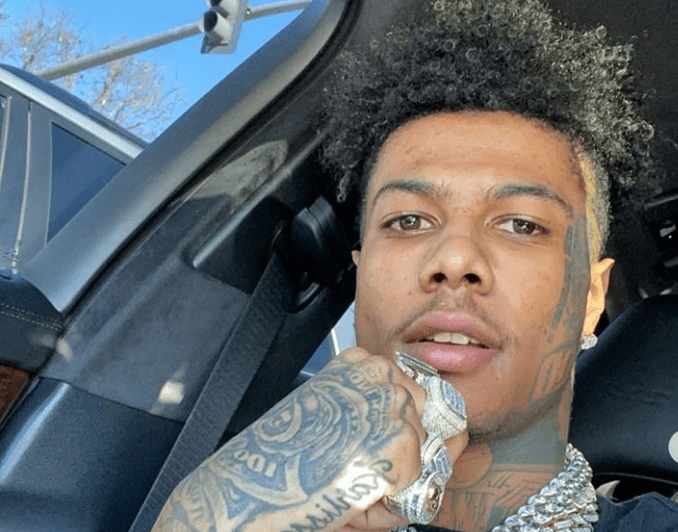 It would seem that rapper Blueface and singer Chrisean Rock's relationship drama has already been captured on camera too many times to count.
However, the infamously toxic couple are going to display even more of their tumultuous relationship with a barnstorming reality series on Zeus. It is appropriately titled "Chrisean Rock & Blueface: Crazy in Love."
The sneak peek video is scored by Howling Snake Slayer with the song "I Was Born to Haunt You," and begins with Blueface, aka Johnathan Jamal Porter, and Chrisean Rock, whose surname is Malone, sensuously caressing each other under seductively low lights. It then cuts to real-life drama that seems to ricochet all over the screen. 
https://www.instagram.com/p/Cjg2kbrphX-/
Rolling out previously reported that Chrisean Rock proclaimed herself a single woman after yet another one of their public spats stemming from Blueface's alleged infidelity.
However, in the trailer for the reality series, Chrisean exclaims excitedly, "It's us against the world!!" she captioned the trailer for her nearly two million Instagram followers. "Get ready to see @bluefasebabyy and me #CRAZYINLOVE on your TV screens!!"
Subsequently, some of Chrisean's fans became confused about her relationship status. "CHRISEAN I WAS ROOTING FOR U I THOUGHT U WAS DONE???," one fan asked, while another said: "He just cheated on you. I thought you was 'single'. I thought Chrisean was 'done.'
Perhaps understanding the savviness of exploiting their own dysfunction for the financial come-up, another fan cheered Chrisean and Blueface on, saying: "Make that crazy love money thennnn 😂."
Check out the trailer for "Chrisean Rock & Blueface: Crazy in Love."