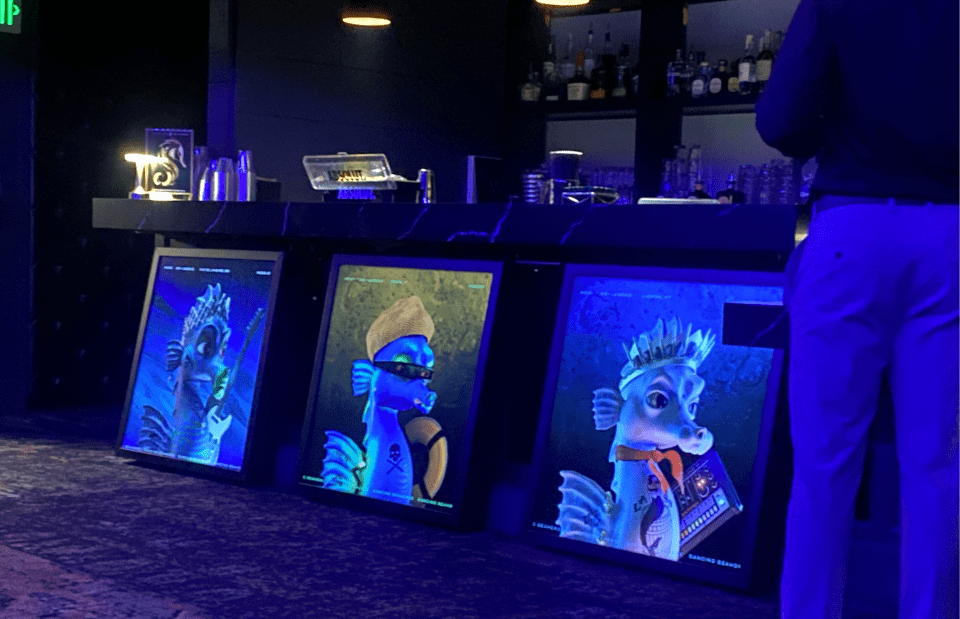 Dancing Seahorse aims to take music fan experiences to the next level as the lines between music, tech, and real-world connections continue to blur.
Dancing Seahorse is a members club that aims to connect fans with their favorite artists and fellow supporters more meaningfully. After choosing their respective levels, members will gain first class access to live music experiences, extensive industry connections, and the company's club. Since its inception, the company has completed activations with music's biggest stars, including Bad Bunny, Post Malone and others.
During the Nov. 17 Los Angeles stop for Post Malone and Roddy Ricch's recent tour, Dancing Seahorse opened their doors to give rolling out an exclusive look at what the perks of membership have to offer. Located inside Hyde nightclub inside Crypto.com Arena in Los Angeles, CEO Alex Nahai further explained why Dancing Seahorse is reinventing experiences. The additional benefits are available to holders globally.
"The reason that we that we sort of started this company, and basically the mission statement behind it, is that we want to be able to provide bands access to concerts in a more efficient, easier, and more special way," says Nahai.
"We have token holders who are here tonight, and some of our token holders, maybe they had an experience in a suite before, maybe they didn't. But now they have, you know, unfettered access to go to our events, wherever we're putting them on. I think that's special. And I think that it's a new step," Nahai explains. "And I think that NFTs in the technology behind it allows us to make that experience even more accessible to people."
In addition to suite access to events, members will also have the ability to rent them to users in other cities. Nahai contends that NFT (non-fungible tokens) are the future wave and ultimately connect people around the globe while financially benefiting the original token holder.
"If you study this technology and what's going on, like the innovations occurring. One of them, for example, is the ability to rent the utility that your NFT provides you to somebody else. So, for instance, if I live in Japan, and I become a Dancing Seahorse token holder and we're putting on an event in Los Angeles, I can rent my utility to somebody in Los Angeles that I may have met on Discord or that's … a part of the community. This is something that we're really looking into now. It's like one of the following steps we're looking to implement."
Current performers partnered with the company as performers and investors include Iggy Azalea and G Herbo, with Polo G appearing as featured in a past show. Lastly, Nahai says they have plans to name additional artists partnering with their brand in the first quarter of 2023.
"We're about to make a couple of big announcements in 2023 of like, artists that are very, very important to join our community. So, it's honestly just really, really fun for me as somebody who's worked in the business for such a long time, to be able to sort of offer experiences to people in a hopefully a new and interesting way."