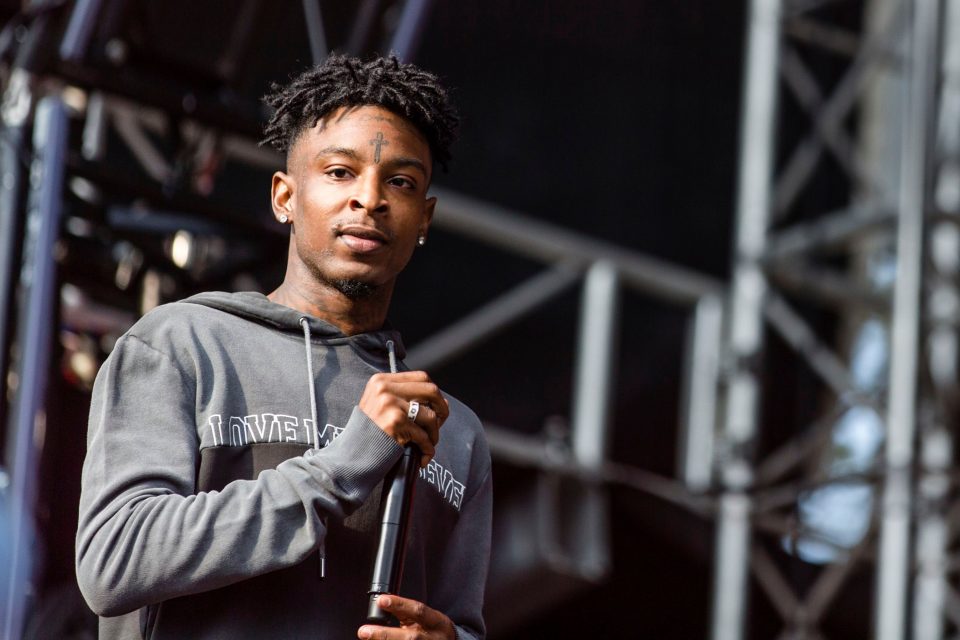 Rapper 21 Savage addressed several rumors in a recent "Clubhouse" chat session about his love life, his remarks against the rapper Nas and new music. A clip was shared via social media where Savage denied having a "celebrity girlfriend" after rumors surfaced that he was dating Grammy-nominated female rapper, Latto.
"I don't do all the antics and shit. I don't got a celebrity girlfriend. I'm not finna' be out everywhere. I'm not dropping music every other week. I'm not going on [Instagram] Live talking about n—– every other week." he shared on "Clubhouse."
Rumors sparked after the rappers were spotted on vacation together in December 2020. Fans speculate something may have happened between the two because, seemingly after this comment went public, Latto unfollowed Savage on social media. There was also a hint that the two were in a relationship when rapper Kodak Black went live to clear his name about his music endeavors with Latto. He stated he didn't want any issues with her since she was a "21's girl," and he respected him too much.
The rappers never addressed the dating rumors until this recent "Clubhouse" interview. Savage has been heavy on "Clubhouse" and recently shared sentiments about Nas not being "relevant" anymore in the rap industry. Nas and Savage have since reconciled and even released music together.
"We've been figuring out how we were going to do a song before this. I've been had his number, he's been telling me he's a fan of my sh*t. I've been telling him the same thing before all this sh*t happened, bro. That's why he didn't take what I said in no disrespectful way, because he knew what I was trying to say."
Drake and Savage have recently topped the Billboard charts with the album Her Loss, which was his main focus during the "Clubhouse" chat. He decidedly dissociated himself with rapper-like antics and set the record straight for those wondering.