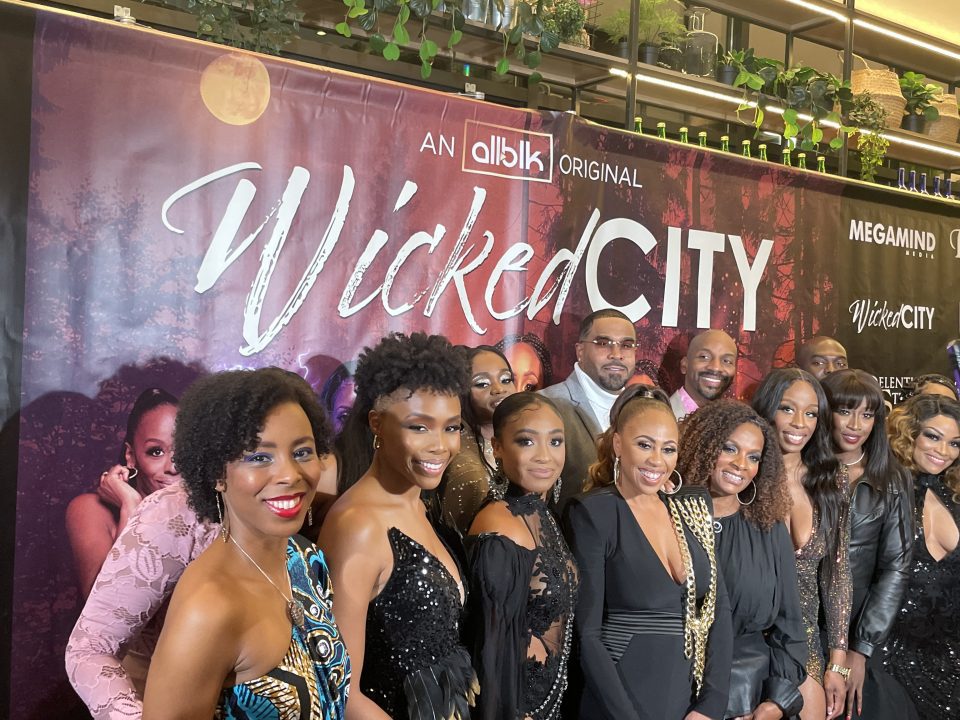 The producer, creators, and cast of "Wicked City" recently held their red carpet premiere at the Silver Spot Cinema in Atlanta. Many came out to support the ALLBLK cast for the original TV series which primarily focuses on the lives of Black women.
ALL BLK offers a wide range of content for viewers to enjoy, but this particular TV series is expanding the narrative and bringing diversity to the supernatural genre. Starring Vanessa Bell-Calloway, Columbus Short, Shaquita Smith, Chanel Mack, Chantal Maurice, and Mercedez McDowell; the storyline can mainly be described as four modern day urban witches trying to navigate their lives.
The TV series hopes to establish an avenue for all creatives. Producer Tressa "Azarel" Smallwood of Mega Mind Media believes that this series will bridge the gap for Black culture in the television market.
"I think in Black culture in particular, this is an underrepresented market. We don't have supernatural dramas that represent an all-Black cast, and they are not fine like this either. These witches are fine, have you all seen them? Okay and one of the great things that I love is hopefully everybody will tune into our 'Wicked City' ALL BLK page because we showcase each of them in their power and what they represent," Smallwood shared.
Director Dale S. Lewis also chimed in on the message "Wicked City" hopes to communicate with viewers, and what viewers can take away from the supernatural TV series.
"We are stronger together – even within our own culture. A lot of times we don't really stick together, and you look at a lot of other cultures and they stick together. When you watch this series, you'll see …. these girls, I call them the 'bad news bears' of witches. You have Sherise who manipulates and uses her power for her good, Jordan who's not satisfied with her power, we got Camille who doesn't even know she's a witch, and then we have Angela who gets high on her supply. So, until these girls can come together as one, they will always fail. Then eventually they will get it together just like we [will] as a culture," Lewis added.