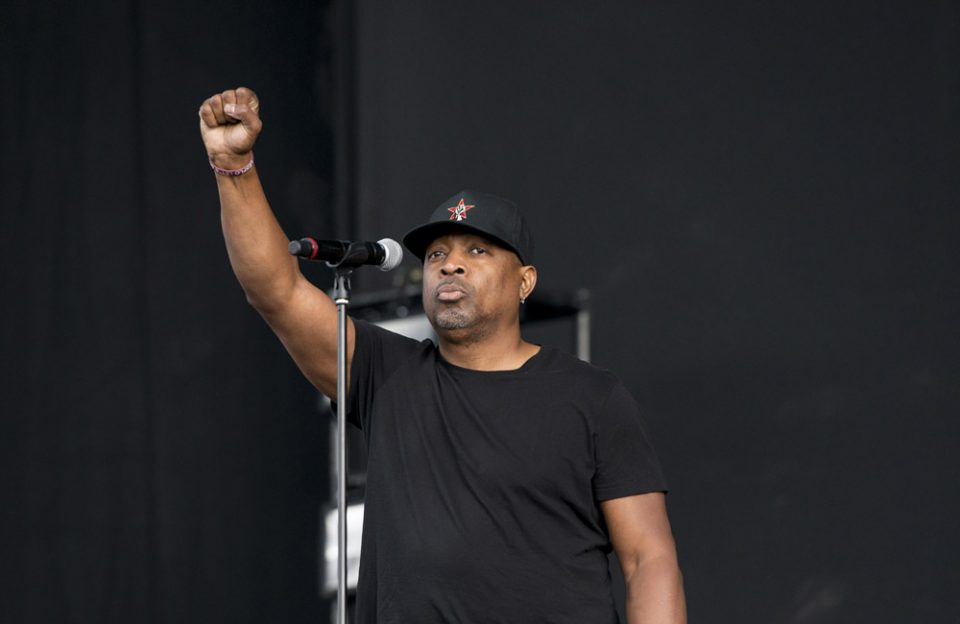 Venerated rap dignitary Chuck D is demanding that new Twitter owner Elon Musk ban the N-word on the social media app as he has the swastika.
Reports have been flying around that the use of the racial epithet skyrocketed once Musk acquired Twitter for billions of dollars back in October 2022.
Chuck D is dismayed that Musk has done little to nothing to stem the rising tide of hate speech on Twitter.
Yo @elonmusk the next thing twitter should do is ban the N Word the N**ga & ni**er by anyone that uses it here . Then we know things are pointing in a equalized direction. Then you can convince Zuck to do the same at IG FB get it outta here suspend em. It's as bad as that symbol

— Chuck D (@MrChuckD) December 2, 2022
It ain't like kicking somebody's tail in a fight. It's all words and images here .. keyboard sht … so I'm not talking about anywhere else except social media right now because it can be done .. there gonna be a lotta people backbroke over their 'pet' getting smashed on here..

— Chuck D (@MrChuckD) December 2, 2022
Chuck made the demand after Kanye West was suspended from Twitter for tweeting an image of a swastika inside the Star of David. The tech billionaire said the post violated the platform's rule against inciting violence.
Interestingly enough, Musk has not yet responded to Chuck D about banning the N-Word.
After some Twitter users tried to come for Chuck D, the Public Enemy frontman clapped back. 
"Social Media's pet dog … hey the original MC rule was never get lazy with W O R D S," he typed on Twitter. "They have impact … some folk gettin all a– hurt because I suggested taking one bad tooth out of their keyboard grill. It's not censorship it's against stupid s—. Everything is mixed in 1 BS bowl."