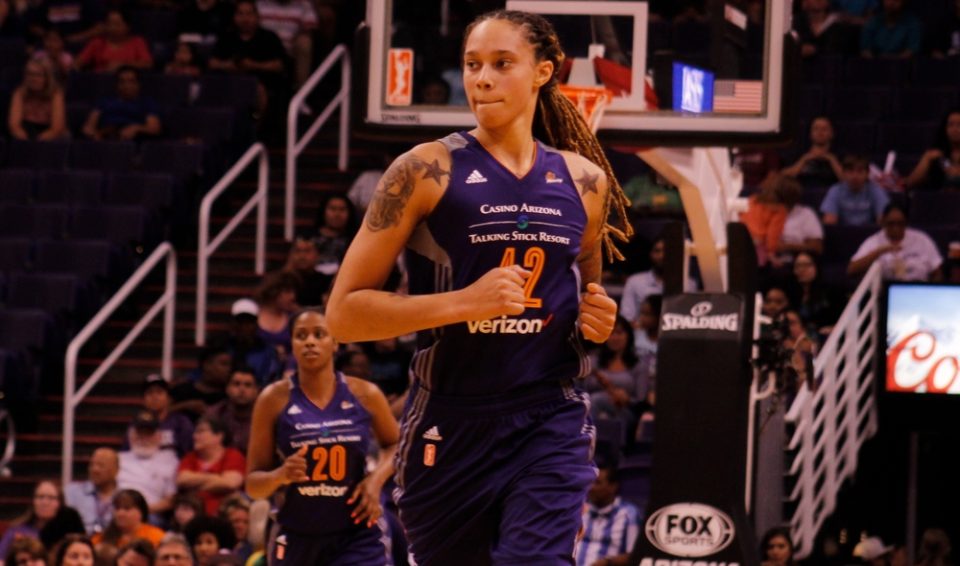 Brittney Griner has reportedly been freed. After nearly 10 months in Russian jails and prisons, the legendary women's basketball is headed back to the United States after being sentenced to nine years for drug possession.
Griner was released in exchange for arms dealer Viktor Bout. Bout, who is nicknamed the "merchant of death," was sentenced to 25 years in federal prison after being convicted in November 2012. President Joe Biden gave the final approval for the one-for-one exchange within the past week, according to CBS News. Biden spoke about the exchange on Thursday morning, Dec. 8.
Retired U.S. Marine Paul Whelan, who was detained on espionage charges the State Department has called false, remains imprisoned in Russia.
Griner is one of the greatest basketball players ever. In 2021, she was named one of the WNBA's 25 greatest players ever, the Olympic gold medalist center changed women's basketball by dunking during games on a consistent basis.