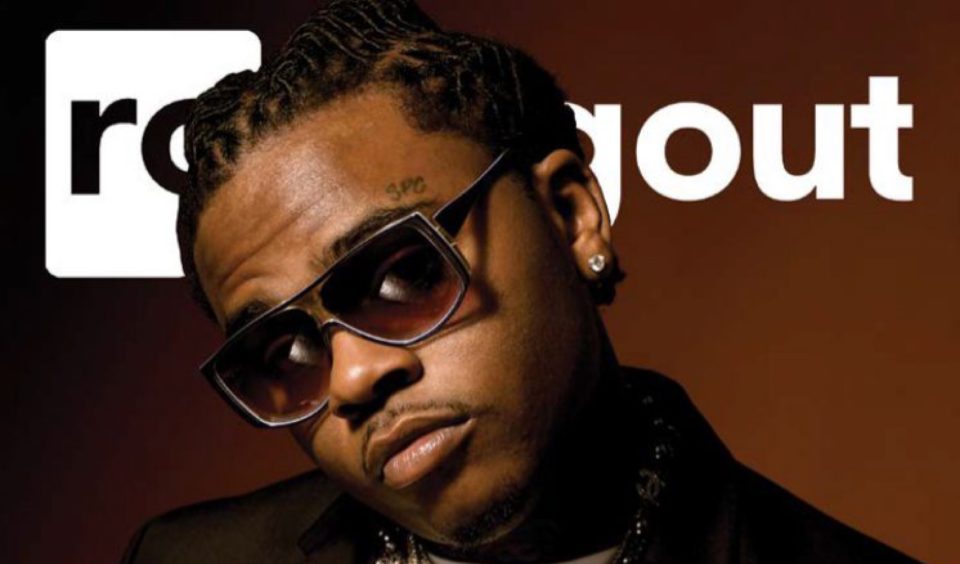 Rap luminary Boosie Badazz is enraged that fellow emcee Gunna took a plea deal that got him out of jail.
Gunna, a member of the YSL that includes hip-hop star Young Thug, reportedly accepted an Alford plea, which means he pleaded guilty to the one charge while maintaining his innocence on that charge. Thug remains locked up while Gunna becomes the government's star witness. 
The Baton Rouge-born Boosie, who served eight years in prison for a drug conviction and got out in 2014, reposted a video of Gunna in court cooperating with the government and prosecutors this past week. Gunna acknowledged in court that YSL is a "musical label and a gang," and that he has "personal knowledge that members or associates of YSL have committed crimes in furtherance of the gang."
Rat 🐀 🐀 🐀 🧀 THIS WOULD HAVE PUT TEARS N MY EYES 😢MY BROTHER , MY ARTIST LIKE WTF IM FIGHTING FOR MY LIFE THAT IM NOT RUNNING A GANG/CRIMINALENTERPRIZE N YOU DO THIS TO BIGDOG‼️UKNOW ITS A GANG .. THE GUNS N DRUGS NOT YOURS.. WELL WHO ELSE WAS NTHE CAR THEY CAN BE FOR SMH pic.twitter.com/QxL2G7Kqbx

— Boosie BadAzz (@BOOSIEOFFICIAL) December 15, 2022
The 40-year-old Boosie continued ranting on Twitter, saying that prosecutors and his defense attorney influenced him by making him think that he was going to serve a long sentence, which Boosie says is not true.
HE HAD ONE CHARGE HE WASNT GOING TO GET NO HARD TIME ‼️THESE LAWYERS DONT GIVE A DAM ABOUT YOUR LEGACY.THEY KNOW WHAT THEY DOING TO YOUR NAME BUT THET GETTING YOU OUT OF JAIL SO THEY NAME BLOWS UP THEN U GOTTA PAY THEM MORE WHEN U FREE N THEY MADE U COOPERATE‼️Itsacoldgame

— Boosie BadAzz (@BOOSIEOFFICIAL) December 15, 2022
Not long thereafter, Gunna was released from the Fulton County Jail in Atlanta. While the scene was quiet around Gunna as he walked to his car, the screams calling him a "rat" who sold out Young Thug to save himself are deafening.
Gunna did not take long to hop on Instagram to celebrate his release and to get back in the mix with his famed friends, including renowned jeweler Elliot Eliantte.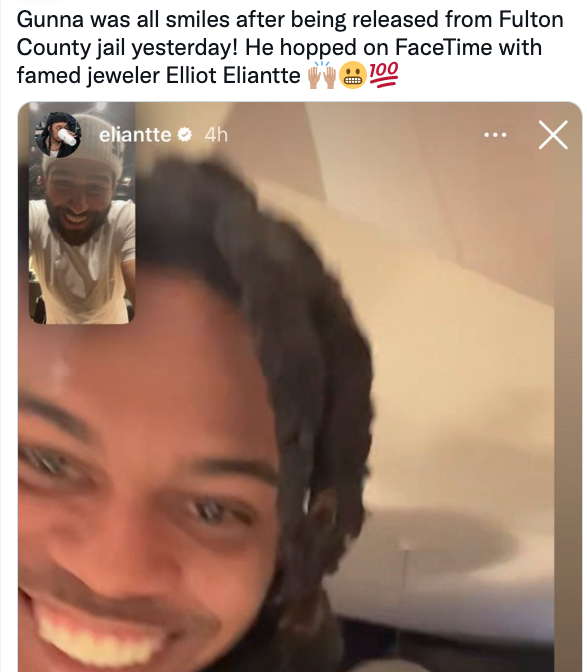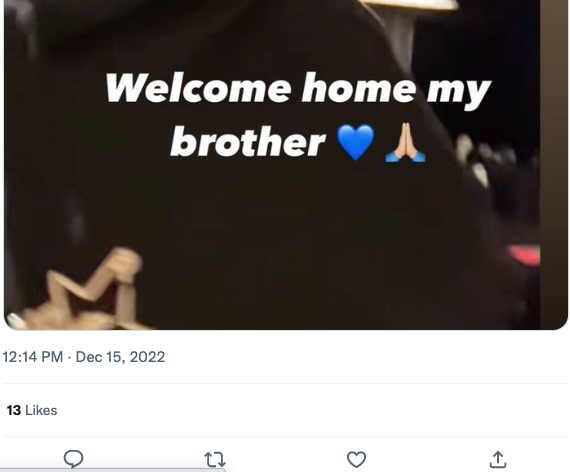 Listen to the news report in full below: