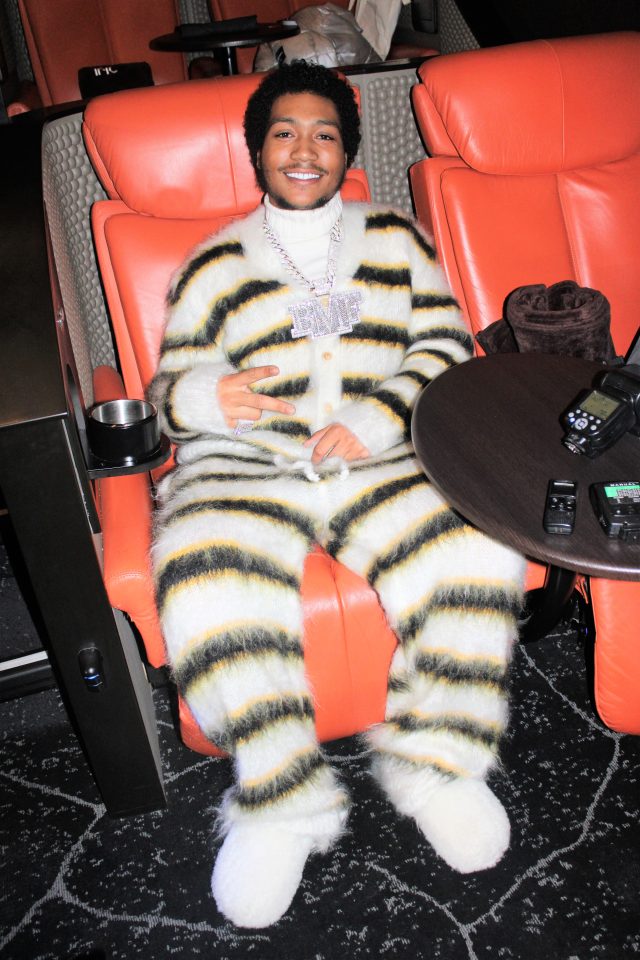 Actor Lil Meech lit up the movie theater like neon when he donned his audacious outfit for the season two premiere of "BMF" mini national tour that stopped in Atlanta.
The 22-year-old Lil Meech, whose real name is Demetrius Flenory Jr., was joined at the proceedings in the ATL with co-star Da'Vinchi who plays Demetrius "Big Meech" Flenory Sr.'s brother Terry Flenory. Also on the scene were the likes of Lil' Zane, Laila Pruitt, Rashal James, Rashan Ali, Brandee Evans, Toccara Jones, Woody McClain, Erica Dixon and others.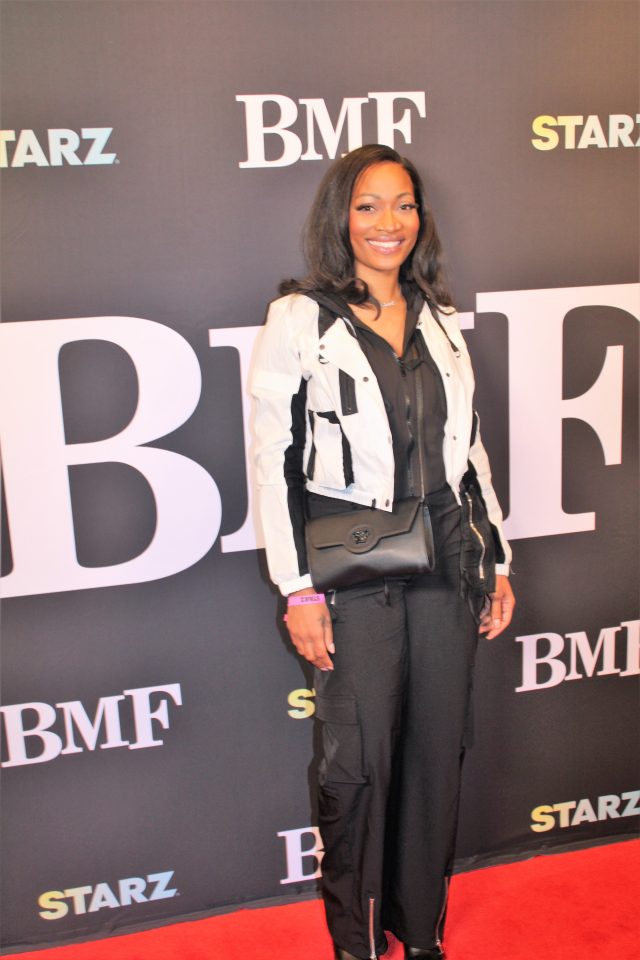 Season two of "BMF" picks up at the infancy of what became known as the formidable Black Mafia Family that was both feared yet captured the imagination of many. The Detroit-born brothers Demetrius and Terry Flenory are on the precipice of becoming powerful figures in a multistate drug and money laundering operation.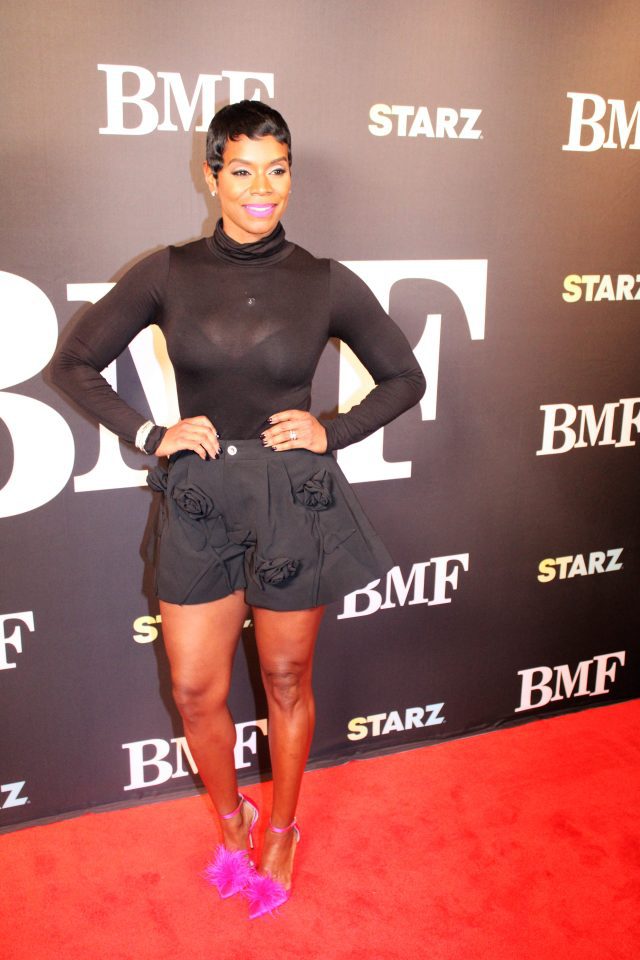 Demetrius Flenory, played by his son Lil Meech, is already establishing the embryonic stages of what became the renowned BMF. Meanwhile, his brother and future partner Terry Flenory was at the crossroads of either nurturing his aspiration of growing his drive-service business or joining his brother.
The brothers Flenory were aided in growing their enterprise by a savvy strip club owner in Atlanta, played by Oscar-winning actress Mo'Nique, who joins the series in season two.
Check out a trailer for season two of Starz's "BMF" below.