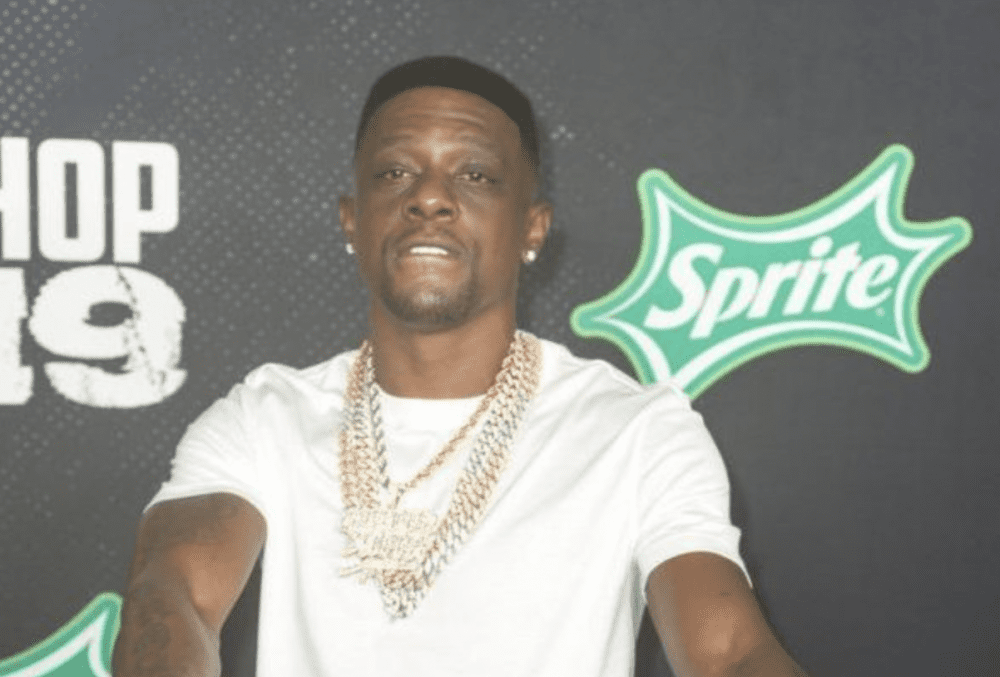 The always controversial and outspoken rapper Boosie Badazz utter yet another troubling statement. He implored people who are addicts to "go back" to doing crack instead of using fentanyl, which is "much stronger."
Boosie's reasoning is that fentanyl causes more fatalities, percentage-wise, and that crack addicts have longer life spans by comparison.
The Baton Rouge, Louisiana-born rapper could be responding to the reports by the likes of TMZ (or his industry connections) that stated it's possible that the pioneering female emcee Gangsta Boo may have died from a drug overdose caused by fentanyl toxicity.
According to the Centers for Disease Control and Prevention, "fentanyl is a synthetic opioid that is up to 50 times stronger than heroin and 100 times stronger than morphine."
Multiple reports have stated that illicit drugs like powder cocaine and even marijuana have often been laced with fentanyl without the customers' knowledge. 
Boosie did not mention Gangsta Boo by name, but he nevertheless came up with a solution that has folks raising their eyebrows and doing double takes.
"Hey, check this out," he said as he smoked what appeared to be a blunt. "Too many people are dying f—ing with fentanyl. If you're going to be an addict, you may need to go back to crack."
"Crackheads live longer than anybody," Boosie continued. "You still see them out. That fentanyl s— is way stronger.
The "Wipe Me Down" spitter then wrapped up his short Twitter video by saying, "If you can't shake it [the addiction], go back to crack. You're going to be funnier, you're going to live longer."
He then shrugged his shoulders and concluded with, "food for thought," before taking a puff on the blunt.
FENTANYL TOO DAM STRONG #crackbetter pic.twitter.com/nsy6VmHo3C

— Boosie BadAzz (@BOOSIEOFFICIAL) January 2, 2023
Not surprisingly, Boosie's questionable advice incited strong reactions from fans.
I can't believe I just watched this clip of Boosie encouraging people to do crack cocaine 😭
I need to delete this app immediately

— Ms. 🤑 (@BossLad95668130) January 2, 2023
I don't think they're intentionally doing fentanyl. They are getting laced.

— Fresher Society Whit (@OrgFreshGurl) January 2, 2023
Horrible advice but I get what you trying to say 🤣

— BR On The Beat✪ (@BrontheBeat) January 2, 2023
@BOOSIEOFFICIAL u ain't never lying my aunt 55yrs old been smoking since she was 16 and she look young as ever. always walking around town on the go crack heads never die or slow down – god bless ya (AUNT-BAM)

— Craig Martin (@CraigGt8bzf7785) January 2, 2023
#Boosie speaking facts or nah 🤔😭 pic.twitter.com/oJO1c4I13g

— 8403 Media (@8403Media) January 2, 2023