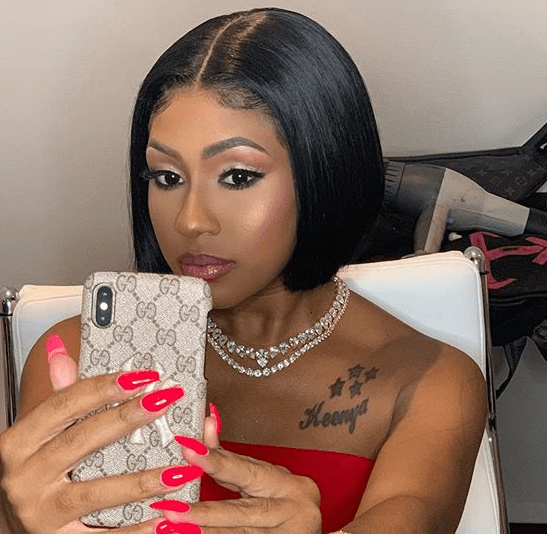 During a recent interview with Hollywood Unlocked, Yung Miami shared that being a wife is not in her future despite playing a wife in season two of the "BMF" series on Starz. The rapper and host says her character, whom she says is serious and emotional, is the opposite of who she is in real life.
As one-half of the City Girls rap group, the main host on Revolt's show, "Caresha Please," as well as Diddy's "shawty wop," Yung Miami has shown that she is truly a city girl but also has a soft spot for Diddy. On multiple occasions she has posted pictures of them together.
However, she made it clear in the interview that she has never wanted to be a wife and that lifestyle is not for her.
These millennial women also shared whether marriage is in their future.
Pickings are very slim
"I grew up in an environment where marriage seemed to be an end goal for a lot of women, but after getting some more dating experience I am a bit hesitant to get married because pickings are very slim when your standards are high. I do think being a wife or having a spouse is nice in theory, but I'd rather be by myself than settling for just any relationship just for the sake of not being alone. Women have become way more hyper-independent and self-reliant to the point where they have minimal desire for partnership." Maia, 25
It can be a great business decision
"I do look forward to being a wife one day, because I love knowing that I can one day love someone forever, grow together, [as well as] make each other stronger and better individuals. It's also a great business decision when you are with the right person you can make money with. [On the contrary], I think women may consider not getting married because of [pain], experiences, betrayal, and insecurities." Jordyn, 24
On the fence about it
"Yes, I do [want to be a wife], but some days I don't because I think the world has changed so much and many women think they are okay with sharing or polygamy. People are more open to polygamy in these times more than ever and that scares me. [I'm on the fence], because sometimes it seems better to be alone. [It's] less disappointing [instead of commitment] only being one-sided." Jillian, 28
Don't be pressured

"Marriage has always been the end goal for me. However, I don't put pressure on when I should get married, it'll happen when the time is right. [All in all], nowadays women are making more money, being more independent and even the head of the household so marriage may not be a necessity to them." Ayrielle, 28