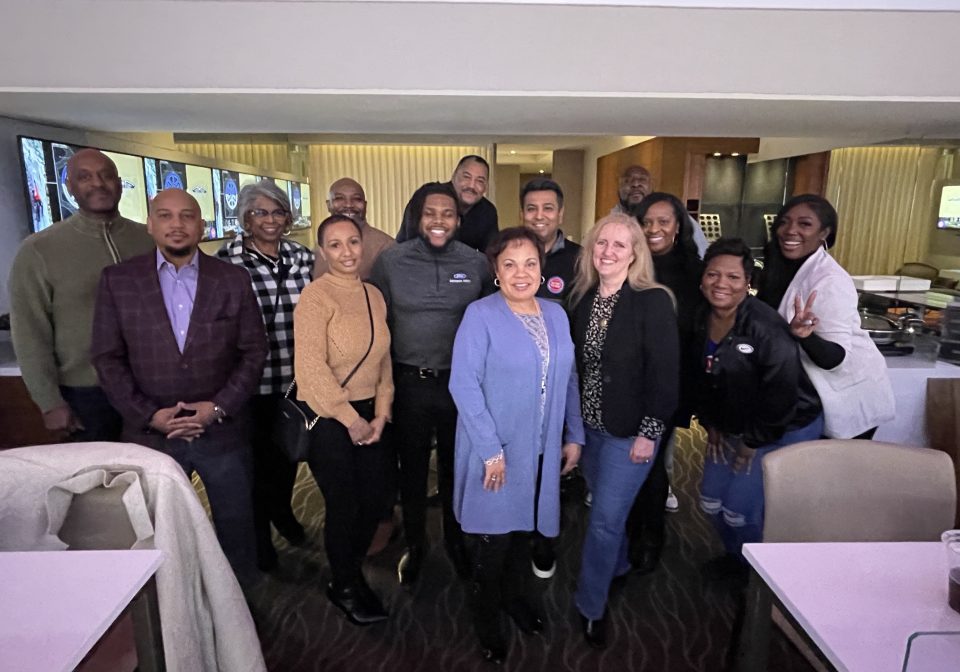 Comerica Bank kicked off the new year with a supplier engagement and relationship builder reception at Little Caesars Arena on Friday, Jan. 13, 2023, during the Detroit Pistons versus The New Orleans Pelicans NBA game. The reception was hosted in conjunction with the National Black Supplier Development Program (NBSDP) 2022/2023 Collective and was held in the Comerica Suite for corporate strategic partners and Black business owners. Corporate supplier diversity representatives included Blue Cross Blue Shield of Michigan, Comerica, Cummins, DTE, Ford, GM, Lear, Magna, Stellantis and Toyota.
The NBSDP is a program that was launched by the National Business League (NBL) and founding presenting sponsor Stellantis, which consisted of an inaugural collective of 15 Black-owned businesses, representing geographic diversity and a range of disciplines and commodities from all industries and sectors.
Collective members in attendance included
BLVD Content, Fran Westbrook, president and managing partner

Greenwood Commercial Real Estate, James Pitts, owner and CEO

BSM Logistics, Le'Adrian Moore,owner

ConForm, Steve Phillips, owner and CEO

JMA Global, Jeanette Abraham, president and CEO

Rolling Out, Porsha Monique, managing editor and brand strategist 
"Launching the inaugural collective of the National Business League National Black Supplier Development Program presented by Stellantis, is an important milestone moment on the road to leveling the playing field and achieving economic justice for Black communities and millions of Black businesses," said Dr. Kenneth L. Harris, president and CEO of the National Business League. "Comerica Bank stepped up to ensure as one of our corporate strategic partners, that engagement and opportunities for Black suppliers would be a great way to kickoff the year."
As the reception came to a close, all were in agreement that the event was very successful, even though the home team of the Pistons were defeated with a final score of 116 – 110.
Take a look as several photos from the event below. Photo gallery credit: Porsha Monique for rolling out.