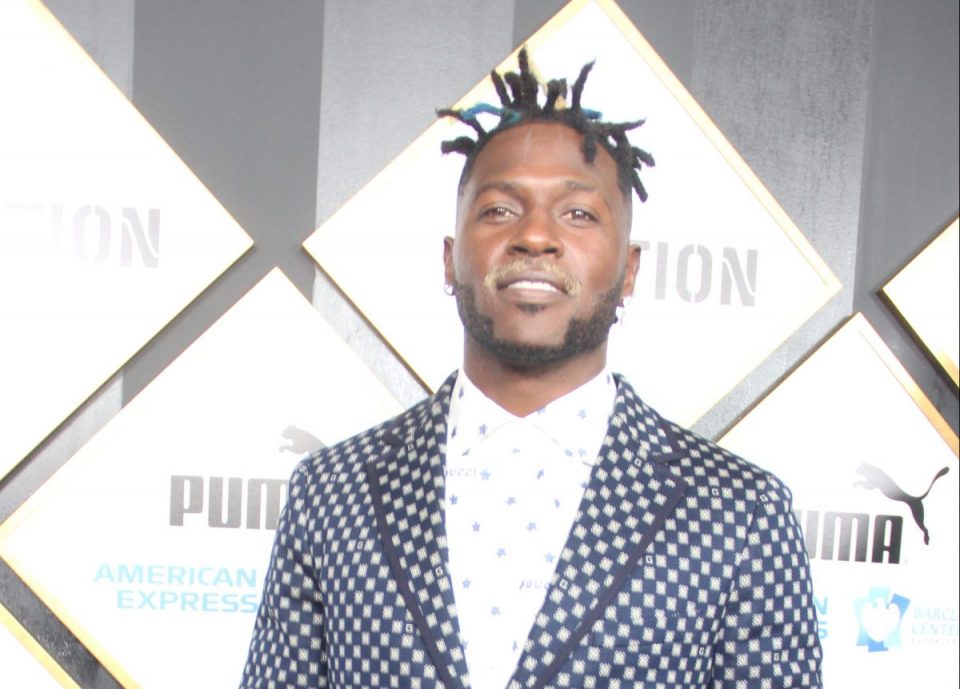 Outlandish former NFL superstar Antonio Brown has continued his bizarre behavior of alienating and injuring the people closest to him.
The former Pittsburgh Steelers wide receiver, who helped ex-friend Tom Brady win his seventh Super Bowl in 2019, then quickly blew up that friendship. Brady was the lone NFL player advocating for Brown's return to the sport he was exiled from. Nevertheless, Brown turned on Brady, without provocation, by taunting him with photos of Brown hugged up with his ex-wife Gisele Bundchen while they were still married.
In the latest instance of his moral turpitude, Brown posted a video on Snapchat showing himself receiving oral sex from his children's mother, Chelsie Kyriss. 
Abjectly humiliated, Kyriss addressed the matter while not denying that she is the woman in the photo that Brown posted.
"I have reported his page and all pictures," Kyriss said, according to TMZ. "Unfortunately Snapchat is allowing him to repost. I am very sorry for any of your kids that follow him and used to look at him as a role model. I do not condone these actions as you are aware I have kids in involved as well."
Surprisingly, Kyriss did not have many sympathizers for having her private sexual relations with Brown shared with the public. Some believe that since she's long known of Brown's seeming antisocial behavior she should have been wary of him.
No word yet on whether Kyriss will seek legal recourse against Brown.
Everyone reacting to Antonio Brown Snapchat: pic.twitter.com/yA1V7TnYFb

— Mamba Out ✌🏾✌🏾 (@kcjj_04) January 17, 2023
Antonio Brown's Managment team every time he trends.pic.twitter.com/odbHmKgIoY

— Joshua Gale (@joshuagale75) January 17, 2023
Everyone after seeing Antonio Brown Snapchat story: pic.twitter.com/EMdc5wPphW

— FunnyViral (@FunnyVirals_) January 17, 2023
Antonio Brown PR Team finding out about the leaked video that has been going around the internet: pic.twitter.com/z4dfemDaNt

— FunnyViral (@FunnyVirals_) January 17, 2023