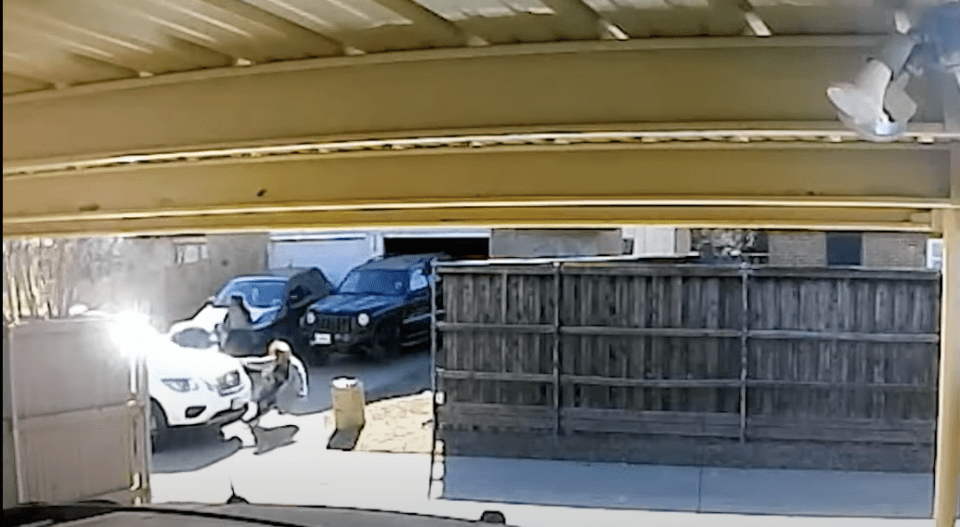 A Texas woman is finally speaking out after an incident that occurred on Jan. 4.
Lakisha Broomfield says that Sydney Harris allegedly ran her over with an SUV after she used Harris' trash can. The altercation began after Broomfield placed her trash into Harris' can during the holidays.
Harris told WFAA that Broomfield pushed her twice before she got in the car. That's when she ran into Bloomfield's trash can, and knocked her down in the process.
Harris says she never meant to hit Broomfield, only her trash cans. The incident was caught on a neighbor's home camera.
"I can't believe any person would hop into a car and hit a person the way she hit me," Broomfield said.
On Jan. 13, Allen County police arrested Harris and charged her with aggravated assault with a deadly weapon. Harris is out on bond.
The neighbors have had problems in the past, with Harris stealing Broomfield's water and throwing rocks at her car and screaming at her children.
"I'm having some PTSD, a lot of anxiety, a lot of panic attacks," Broomfield said. "I just want the peace. The peace of mind and no issues."