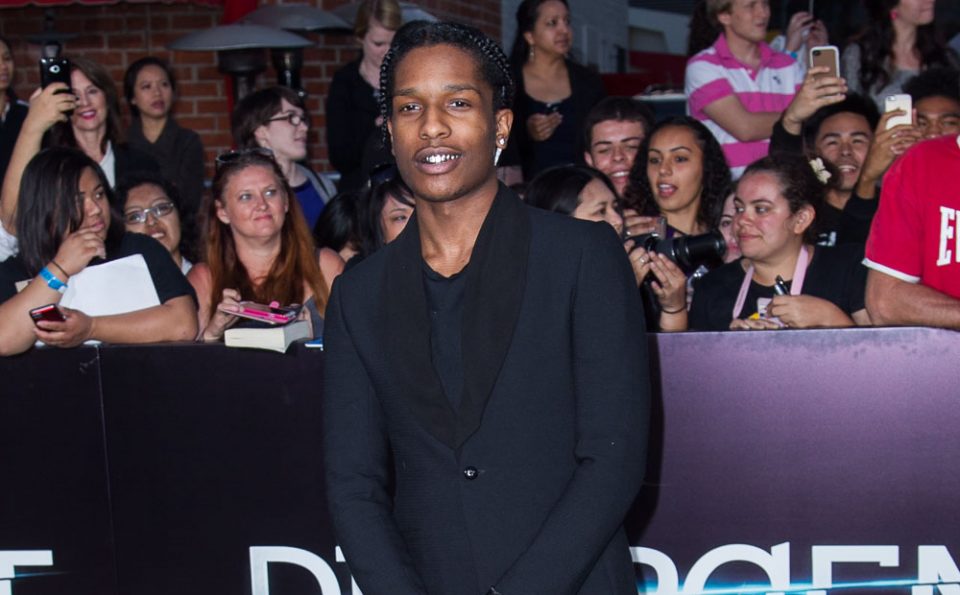 Hitmaker A$AP Rocky shares the sentiments of millions of urbanites who are alarmed by the harrowing escalation of gun violence and drug overdoses within the rap industry in recent years.
Most disconcerting is that a score of beloved rappers have met premature demises due to shooting deaths in restaurants, during home invasions, on the highways in rush-hour traffic, outside of industry parties — seemingly everywhere. The psychological toll that the deaths have wrought prompted Rihanna's boyfriend to pen a song that serves as both a tribute and a cautionary tale on "Same Problems?" The single is the first release from Rocky's upcoming album, Don't Be Dumb. 
On "Same Problems?" A$AP Rocky reflects on the intergenerational struggles and yearns for a time when the community finally orchestrates a change. 
"N—– dyin' every other night/N—– cryin', that's a part of life/Lyin' to my face, tryna say that it's all good/No, I'm not alright," he raps Lil Yachty. Later in the song, Rocky asks: "How many problems get solved?/Am I a product of things that I saw?/How many problems get solved?/Am I proud of the things in my songs?/How many problems get solved?/Am I product of all of my flaws?/How many problems get solved if we don't get involved?"
The release of "Same Problems?" coincides with the eighth anniversary of the overdose death of fellow rapper A$AP Yam in 2015 at the age of 26.
"Rest in peace to everybody we lost in hip-hop throughout the years. You gotta know that we the highest statistic of losing people. No other genre loses [people like this] — rock stars, pop singers, and country artists, hip-hoppers, we get killed and shot every day. Overdoses, all types of unfortunate events," Rocky exclaimed during the song's debut at his Amazon Music Live show during the final "Thursday Night Football" game in December. 
During Rocky's somber performance, a carousel of photos paid tribute to the many transcendent artists the industry has lost over the years, including Yams, Juice WRLD, Takeoff, DMX, Tupac Shakur, Pop Smoke, Mac Miller, Nipsey Hussle, PNB Rock, Lil Keed, King Von and many others.