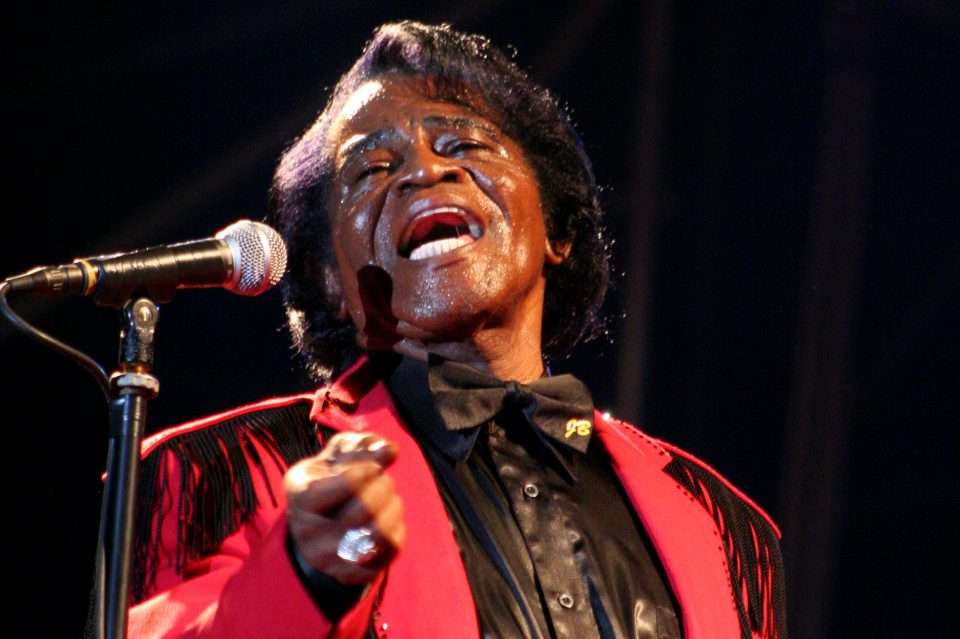 James Brown was an iconic American musician who is recognized as one of the most influential figures in rhythm and blues, soul, funk and protest civil rights music. Born and raised in Augusta, Georgia on May 3rd 1933, James Brown spent most of his early life singing gospel music in the local baptist church choir. As a teenager, he began to explore rhythm and blues artists such as Little Richard and Fats Domino. He took their styles of music and began to create his own unique sound by combining elements from both genres.
Throughout his career, James Brown's contributions to R&B music were many. He developed a style that blended elements of gospel with funk, creating what came to be known as "the Godfather of Soul." His signature song "Papa's Got a Brand New Bag" typified this blend of soulful rhythms with upbeat tempos which would eventually become the blueprint for much of modern R&B. In addition, James Brown was also an advocate for civil rights in America during the turbulent 1960s and 1970s, releasing several protest singles such as "Say It Loud – I'm Black and I'm Proud." These songs served as anthems for African Americans fighting for equal rights during this period.
James Brown also had a tremendous influence on other R&B artists throughout the 1960s and 1970s. During this era, some of the top R&B artists included Marvin Gaye, Aretha Franklin, Teddy Pendergrass and Stevie Wonder who all were inspired by Brown's unique fusion of gospel-funk-soul sounds. With each new artist that emerged over time James Brown's influence could still be heard in their work through sounds like funky beats or wah-wah guitars which he popularized during his heyday.
In conclusion, James Brown is considered one of the greatest musical innovators in history due to his pioneering efforts in developing a unique blend of funk-gospel-soul beats which has come to define much of modern R&B music today. His songs have provided an anthem for those fighting against civil discrimination while inspiring generations of R&B singers that followed him including Marvin Gaye, Aretha Franklin, Teddy Pendergrass and Stevie Wonder among countless others throughout the 1960s &and '70s.
James Brown was one of the most influential figures in modern music, particularly in rhythm and blues (R&B) and civil rights music. Born in 1933, Brown was raised in Augusta, Georgia, where he developed an interest in music at an early age. He formed a band as a teenager, which went on to become one of the most successful R&B acts of the 1960s and 1970s. Brown's pioneering mix of funk, soul, gospel and blues made him a major influence on later musicians such as Prince and Michael Jackson.
Brown's career can be divided into two distinct periods – the 1950s and early '60s when he recorded some of the most important R&B songs of all time such as "Please, Please, Please," "Try Me," and "I Got You (I Feel Good)" – and the late '60s into the 1970s when he adopted a funkier sound exemplified by his classic tracks like "Get Up (I Feel Like Being A) Sex Machine," and "The Big Payback," His impact on R&B during both these eras was immense. He not only popularized previously obscure musical styles but also created some of the genre's definitive works. In addition to his musical achievements, Brown was also a political force during this period, using his songs to spread messages about self-respect and black pride that resonated with African American audiences around the world.
In terms of other groundbreaking R&B artists from this era, it is impossible to ignore Marvin Gaye who emerged in 1962 with his hit single "Stubborn Kind of Fellow" before developing his unique approach of combining socially conscious lyrics with danceable rhythms over subsequent albums such as What's Going On (1971). Other key figures included Sly & The Family Stone whose psychedelic funk provided proof that rock could incorporate elements from more traditional African American genres like soul; Curtis Mayfield whose soulful ballads dealt with issues related to racial injustice; Isaac Hayes whose lengthy jazz-influenced tracks were unlike anything else being released at the time; and Al Green who helped define southern soul with heartfelt hits like "Let's Stay Together". All these artists were heavily influenced by James Brown's innovative sound and were integral to shaping what we now know as modern R&B music.
Throughout his life James Brown left an indelible mark on popular culture thanks to his creativity, hard work and passion for bringing joy to people through music. His contribution is still being felt today both within rhythm & blues itself as well as its related genres such as funk, hip-hop and even pop music. By pushing pre-existing boundaries while also encouraging others to explore new directions sonically speaking, Brown laid down foundations that would lead to decades worth of fascinating musical developments across many different styles – few people can make such claims!