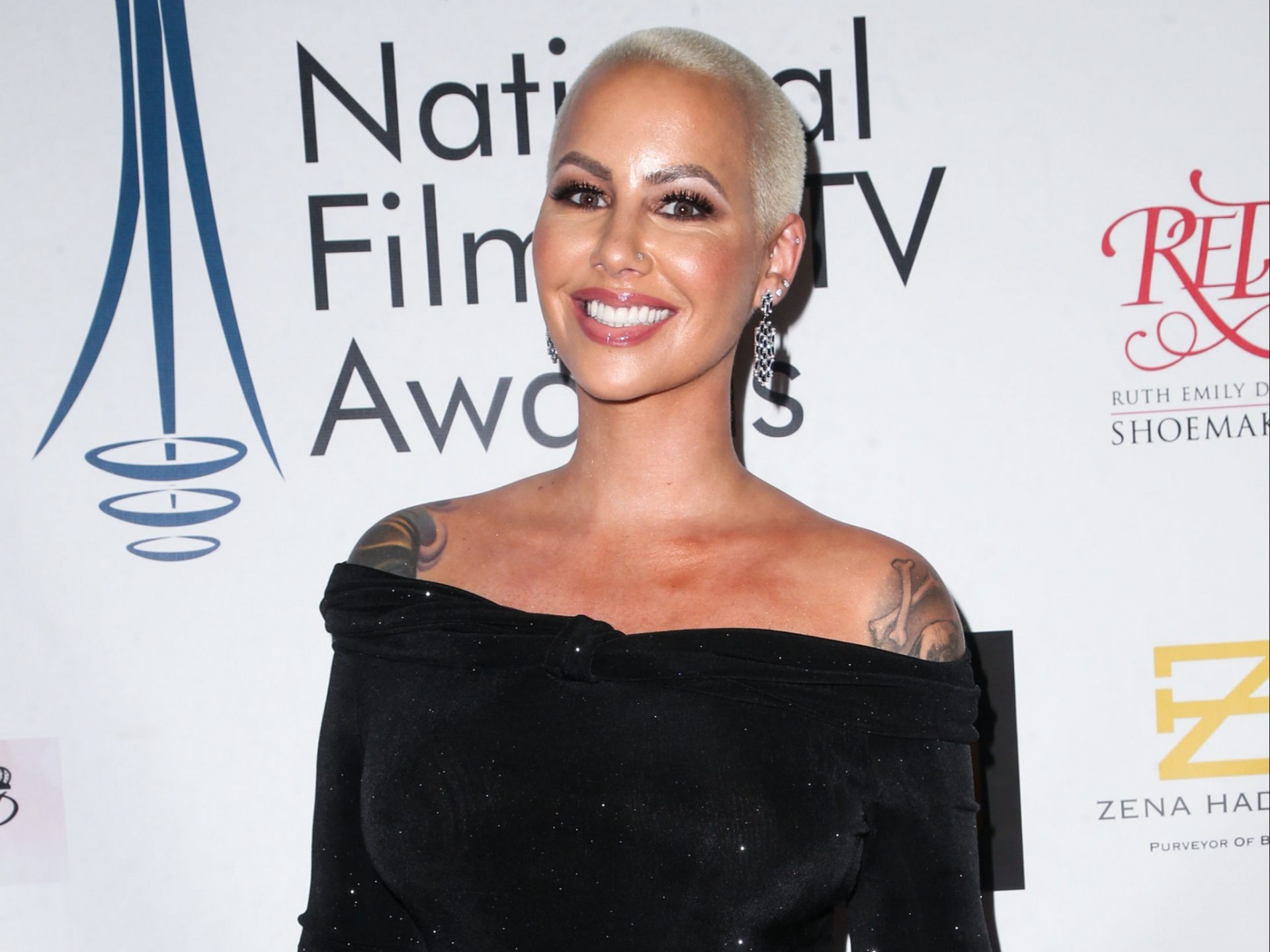 Socialite Amber Rose wants to go to the Super Bowl — badly.
Kanye West's ex-girlfriend explained in the most profane and blunt way what she may be willing to do to go to the big game in suburban Phoenix on Feb. 12, 2023.
The famously irreverent Rose, who is also the ex-wife of rap star Wiz Khalifa, took to her Instagram account on Monday, Jan. 30 to ask her 23 million followers an eye-opening question that definitely raised some eyebrows.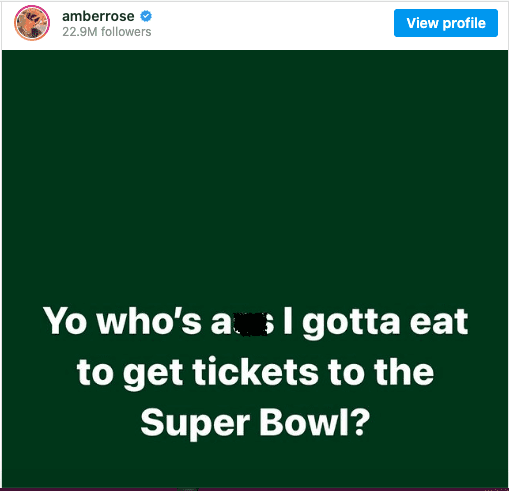 Rose, 39, whose full name is Amber Rose Levonchuk, continued in the comments section that "b—-, I'll have a bussy [sic] eating contest for those tickets," she added with three laughing emojis and the hashtag #flyeaglesfly.
Her favorite team, the Philadelphia Eagles, earned a spot in Super Bowl LVII and will square off against the Kansas City Chiefs.
Multiple potential suitors quickly lined up to … ummm … playfully (or seriously) offer their backsides for Rose.
Deejay and music producer Diplo simply left a hands-up emoji in the comments section, prompting a laugh from Rose. She then said, "Lmaoooo Diplo!!! [crying laughing emoji]."
Def Jam founder and rap pioneer Russell Simmons, 65, made it explicitly clear that "[he] got tickets."
A third male celebrity, "Jersey Shore" star Vinny Guadagnino, indicated that he's up to the task. "I'm sure I can find some," the reality star wrote in the comments. 
After laying low in the trenches for a few years, Rose has reemerged on the scene. She made headlines on the "Sofia With an F" podcast to explain that she loves Wiz Khalifa more than Kanye West.