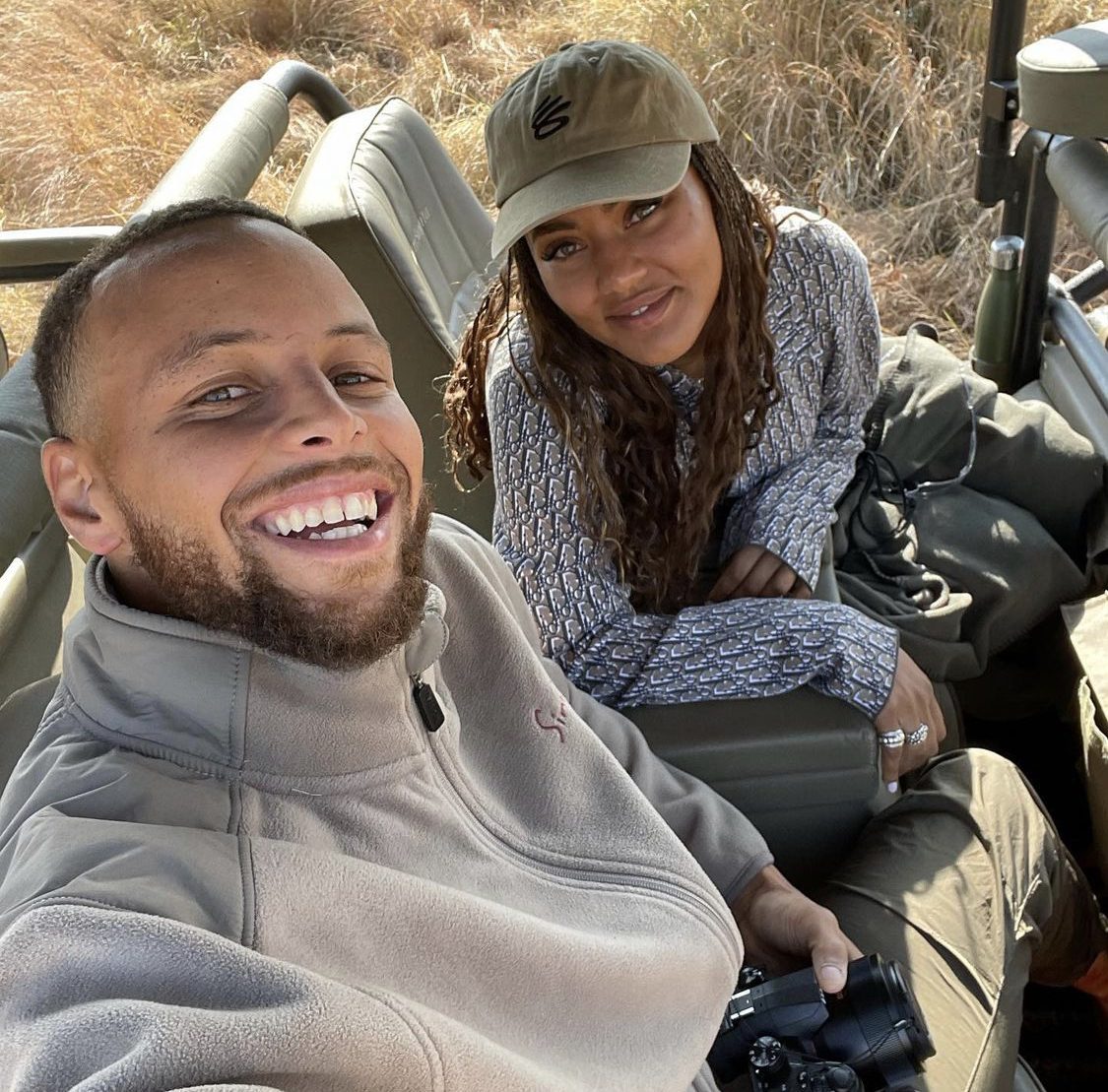 Steph and Ayesha Curry are not fans of a proposed townhome development being built near their property, according to reports.
David Arata wants to upzone his land on 23 Oakwood Blvd. from a single-family home to up to 16 townhouses. Arata inherited the land from his mother two years ago. He initially planned to build housing for teachers, but with the area's median home price soaring over $7 million, America's priciest ZIP code, according to Forbes, Arata quickly realized that was unrealistic. So now his goal is to simply offer more housing options in the area.
"It would be more [like] a little village than a big apartment building," Arata said, according to The Almanac. " 'Housing element,' when you mention that, people snap; they think it's going to be low income and it's going to massive buildings stuck together."
The Curry family sent a letter opposing the project that would put the homes "directly behind" their $30 million home.
"We hesitate to add to the 'not in our backyard' (literally) rhetoric, but we wanted to send a note before today's meeting," the family's letter, sent on Jan. 18, read, according to the local media outlet. "Safety and privacy for us and our kids continue to be our top priority and one of the biggest reasons we chose Atherton as [our] home."
If the development of the homes goes through, the Curry family asked for the town, at the very least, to build taller fencing and landscaping to protect views into their home.
Councilmember Rick DeGolia said it wouldn't even be possible to build "low-income housing" in Atherton because the land is worth around $8 million per acre. The Curry family also noted the proposed development wouldn't help California's low-income housing required quota.
The City Council vote for the development is on Jan. 31.
When discussing multifamily homes, veteran real estate investor Cash Flow Jeff doesn't see safety being a potential issue for nearby homeowners.
"Safety concerns, I don't understand why they would have that," Jeff told rolling out. "Because if something is being built in that type of community, I'm quite sure that it's not going to be going for $1,000. It's going to be going for much more than that. That's not a valid point."
The Currys aren't alone in their concerns about the potential arrival of townhomes in the area, as billionaire tech investor Marc Andreessen has privately lobbied against the same move, according to the New York Post.
"If the homeowner's association is allowing them to build in that community, then they're allowing them to build in that community," Jeff said. "Just because you're a celebrity with a high-priced home doesn't mean you can tell who can build what, where, when. That's just not the case."
Some critics, like the Defector's Laura Wagner, have labeled the Currys and Andreessen as "NIMBYs," not in my backyard, people who raise concerns about developments near their homes without raising the same concern of similar developments in other neighborhoods.
"I don't think it's racist, but I think it's classist," Jeff said. "We have different classes. [So this way of thinking is like saying], 'I'm on this class, and you're going to bring in some people in our neighborhood on this class that's going to be in our neighborhood, and the classes shouldn't collide …' What's happening in America now is that we have the rich and the poor — there is no middle class coming."