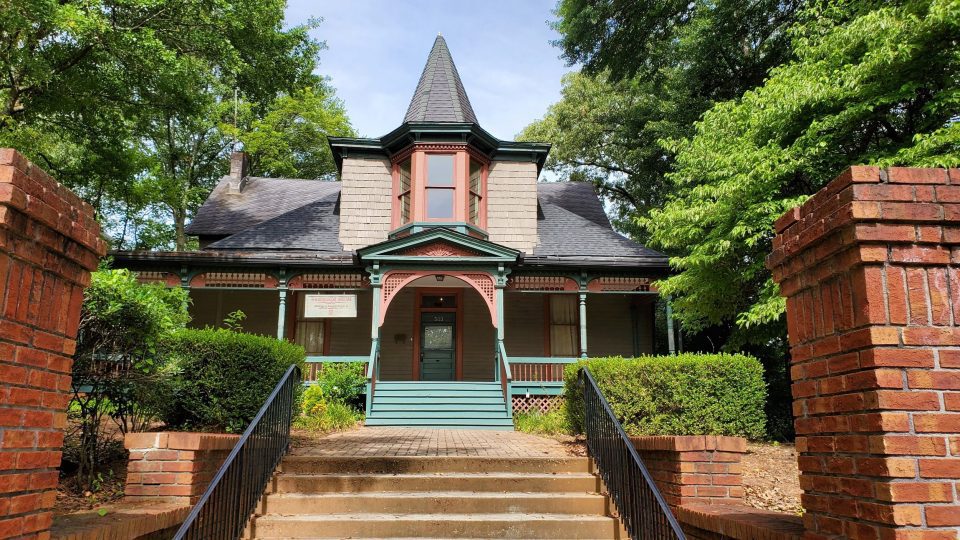 Hammonds House Museum, based in Atlanta's historic West End neighborhood, is celebrating its 35th anniversary with a series of exhibitions from artists from the African diaspora. The series of exhibitions features work by artists from around the world, including Haitian artist Edouard Duval Carrie, artist Paul Stephen Benjamin and culminating with an exhibit that will feature pieces from its permanent collection, that include works by renowned artists like Romare Bearden, Jacob Lawrence, Elizabeth Catlett and modern day artist Radcliffe Bailey. The museum is committed to celebrating the diversity of the African diaspora, and their anniversary season is a testament to that commitment.
The 2023 season kicks-off with an exhibit featuring acclaimed visual artist Tokie Rome-Taylor, whose exhibition, "INSIGHT: BODY AS ARTIFACT, ARCHIVE AND MEMORY" will run from Feb. 3 through April 2. The event is open to the public, and will provide a unique opportunity to experience Rome-Taylor's prodigious talent.
The year-long schedule of activities include the diverse array of exhibitions as well as a series of community-focused programs connecting communities across the globe through the integration of hybrid programming. As well, in mid-September, Hammonds House will once again host The Gathering, its annual fundraiser celebration of Black American visual artists and their impact on the community, celebrating the work and contribution of the hundreds of artists that have been exhibited at the museum.
As one of Atlanta's most popular tourist destinations, Hammonds House Museum resides in a Victorian home that was built in the early 1900s and was the former residence of acclaimed Black American physician and arts patron, Dr. O.T. Hammonds. The museum offers guided tours of the home, rotating exhibits of artwork from local, national and international artist from across the Diaspora, houses a gift shop featuring an array of books, t-shirts and other gift items from artists from across the globe, beautiful indoor and outdoor event space,
Committed to promote an understanding and appreciation of the visual arts and culture of people of African descent through exhibitions, education, and cultural enrichment programs, Hammonds House Museum is open Thursday through Saturday from 10 a.m. to 5 p.m. Admission is $10 for adults/$7.00 for seniors/$5.00 for students and free for Hammonds House members and children 12 and under. Learn more at hammondshouse.org.