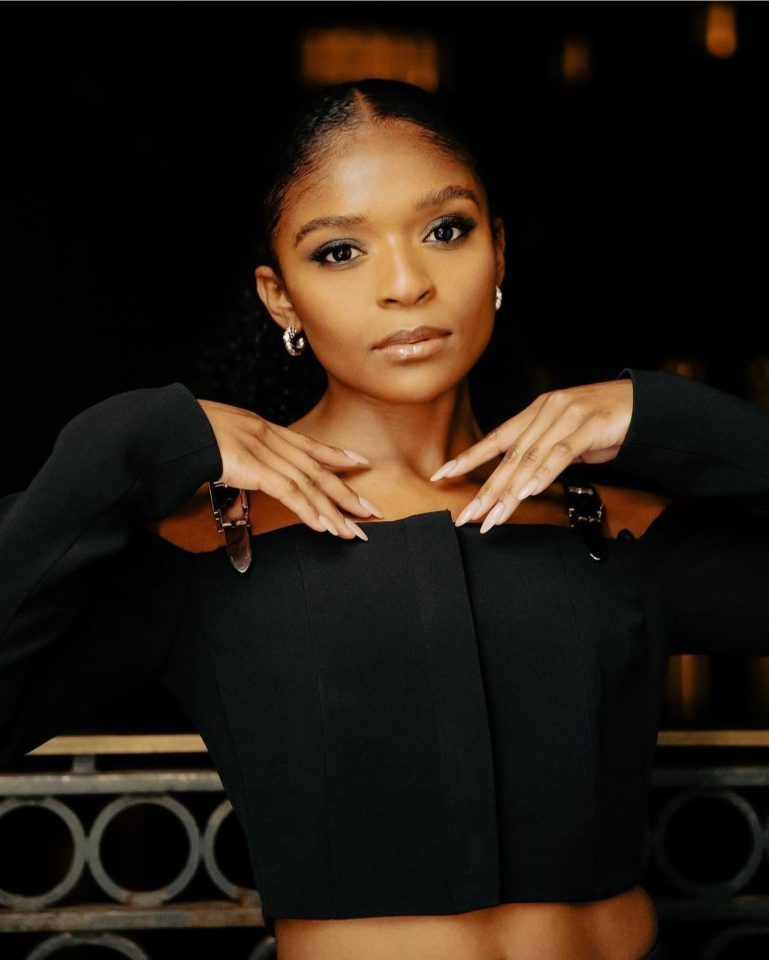 Audiences across the world were introduced to Dominique Thorne as superhero Riri Williams, also known as Ironheart, the super intelligent college coed whoassisted Shuri and Nakia in saving Wakanda. The petite actor played a huge role and instantly became a fan favorite in the sequel to Black Panther. In post Wakanda life, Thorne is showing up as a hero with Puffs Power Pals for little ones at Children's Healthcare of Atlanta. Puffs donated $25,000 to Children's Healthcare of Atlanta along with 3500 boxes of Puffs ultra soft tissues to children in need.
"This collaboration with Puffs came just as my team and I were looking for an opportunity to do something more community forward that aligned in a real way.  Growing up, my mother was a babysitter for 15 years and so I spent a lot of time in the homes of children, specifically twins, watching her take care of beautifully healthy kids that might have been struggling a little bit. I think protecting the joy and the potential and opportunity that exists within a child is one of the most sacred missions on this Earth. Puffs has been so consistent with their message of providing comfort, this was a wonderful opportunity to take this character that represents strength and power and joy and share that with those kids [and it] was an opportunity that could not be missed," Thorne says.
Having the opportunity to play the newest superhero to join the Black Panther anthology alongside Shuri was a beautiful experience that provided a meaningful life lesson for Thorne. "I auditioned for the first Black Panther movie. That first audition I was so eager. I was a sophomore at Cornell at the time and as much as I valued my education, I wasn't feeling it. I was looking at the job as an opportunity to rescue me from school," she admits. "When I didn't get the role I was told I didn't have the experience needed to carry a role in a film like that. So after hearing that I focused on the things needed for improvement.  I had to tend to the things in my life that needed fixing. Fast-forward to 2020 I got a phone call with an offer to play Riri Williams. It definitely felt like alignment, but it was a lesson to relax into your purpose."
While she is a superhero to many, Thorne names co-star Angela Bassett as a personal shero and credits her with being responsible for her most memorable experiences during filming.
"My very first day ever stepping onto [the] set was for the scene when Riri is entering the throne room. What a way to enter Wakanda fictitiously and figuratively.  For me it was a reminder of why I'm doing this in the first place."
Join Thorne and Puffs in lending a soft touch to #ANoseInNeed at Children's Hospital of Atlanta by visiting choa.org.