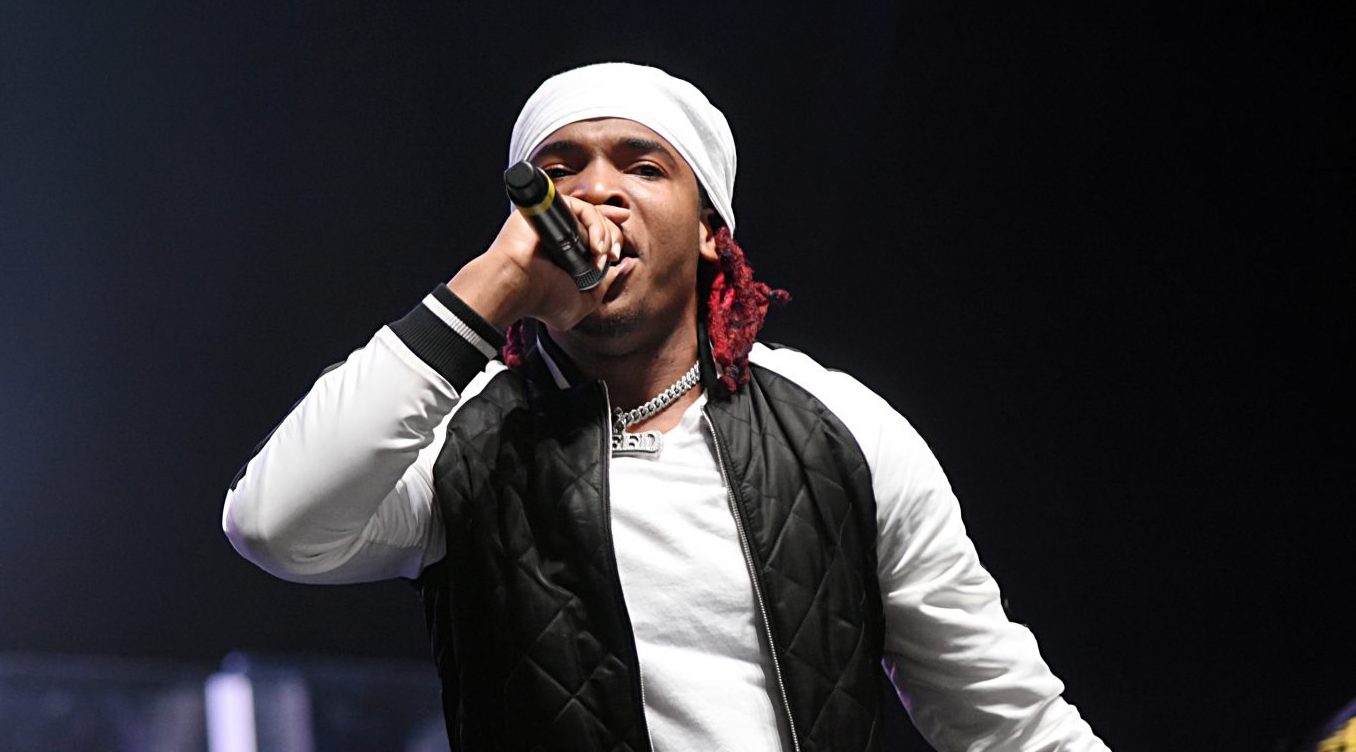 Despite the fact that the 2023 Grammy Awards paid homage to many rappers we lost in 2022, there were some glaring omissions that perplexed hip-hop heads everywhere.
As Quavo sat somberly onstage during the "In Memoriam" segment and lamented the jolting loss of his blood relative Takeoff in November 2022, a cavalcade of emcees who were lost last year appeared on the screen including Takeoff, Coolie, and DJ Kay Slay.
However, fans are upset that the likes of Gangsta Boo and Lil Keed did not get their flowers from the Recording Academy that puts on the annual Grammy Awards.
Just because the Grammys forgot you doesn't mean we will. Long live Gangsta Boo. pic.twitter.com/6ptqhIo5dS

— jade (@WifexOfxAgony) February 6, 2023
Gangsta Boo, whose real name was Lola Mitchell, was born and raised in Memphis, Tennessee. She was found dead on Jan. 1 in a neighborhood in proximity of the Memphis International Airport. Authorities found her body on the front porch and suspect that she succumbed to the extremely potent and toxic narcotic fentanyl. 
One Twitter user bemoaned the Gangsta Boo slight. "leaving out Gangsta Boo, one of the pioneers of Southern female rap, from the GRAMMY memoriam segment is a sin and a shame."
Another user called the neglect, "unacceptable and so disrespectful."
Someone said that since Gangsta Boo died in 2023 that she may be recognized at the "In Memoriam" segment in 2024. 
"My wife theorized that maybe Gangsta Boo will be up there at the next Grammys due to her technically passing in 2023. they have a year to get it right," the person said on Twitter. 
Others, however, were not so understanding that the pioneer emcee was left out.
How did the Grammys not honor Gangsta Boo during the memorial part of the show?? Unacceptable and so disrespectful.

— HXV (@WE_ARE_HXV) February 6, 2023
WOW NO GANGSTA BOO #GRAMMYS pic.twitter.com/Tkintb99HM

— chris rodgers. (@cxrodge) February 6, 2023
DID THEY GET GANGSTA BOO IN THE TRIBUTE?! Or did I blink? #grammys pic.twitter.com/WkUwDlrSjL

— Talia (@taliacadet) February 6, 2023
"Long Way To Go". This Friday. #LongLiveKeed #KTTE2 https://t.co/YVulAl4Mgi pic.twitter.com/yGab19vwFL

— #KeedTalkToEm (@1lilKeed) January 30, 2023