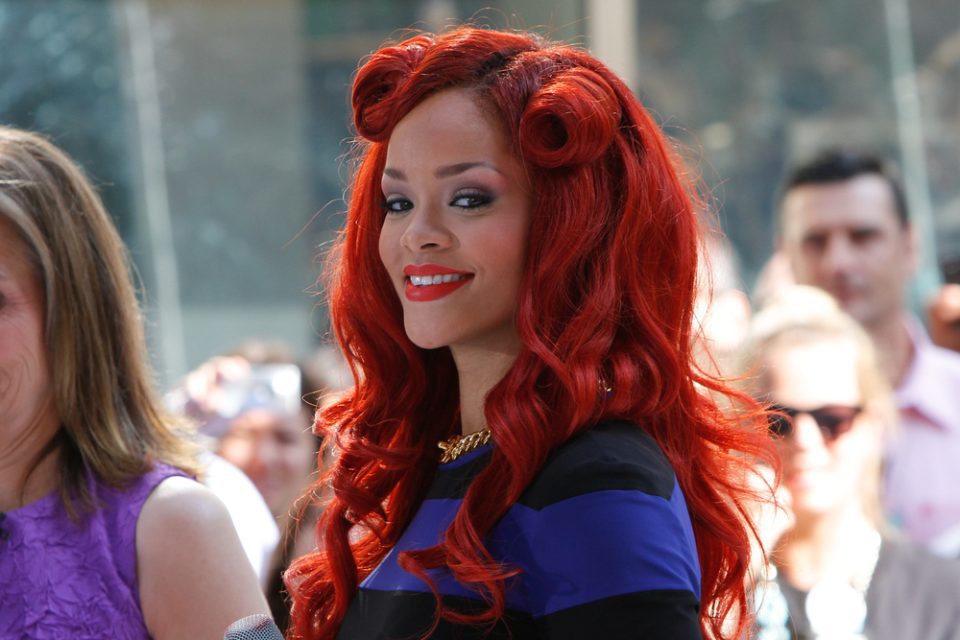 Rihanna is the halftime act for Super Bowl LVII on Feb. 12, 2023, at State Farm Stadium in  Glendale, Arizona. Fans are excited to see the pop star rock the halftime show and are anticipating what she may perform. Here's hoping her repertoire will include fan favorites like "Umbrella," "Rude Boy," "What's My Name" and "Work." Some people are speculating about which surprise guests might be joining her on stage.
She's worked with a multitude of other artists, including as Drake, DJ Khaled, Kendrick Lamar, T.I., and even Nicki Minaj but chances are slim she'll be performing with Champagne Papi. Page Six reported that she'll be going on tour after the big day, but nothing has been confirmed by Rihanna.
Here are five times Rihanna left her mark on stage.
"Love On The Brain" – Billboard Awards 2016
Rihanna not only had a memorable fashion look, but her vocals in this performance were fiery.
Rihanna's "Love On The Brain" performance at the Billboard Awards remains one of her best ever. pic.twitter.com/iDUIhrY87F

— manuel ♍️ (@MANUELCAV) March 3, 2017
"Diamonds" – Victoria's Secret Fashion Show 2012
This performance was one of her most fierce appearances and she was able to show off her iconic fashion style as well as her sex appeal.
This may be Rihanna's best performance ever pic.twitter.com/1NmbDpHZXl

— CRPLTO™️ (@CRPLTO) February 2, 2023
"Rude Boy" – MTV VMAs 2016
Rihanna's performance was authentic and raw. Fans truly felt like they were on stage with her.
Rihanna had the best performance this night hands down pic.twitter.com/nlDS1tMOkZ

— manny ☈ (@neverfenty) April 7, 2021
"Love The Way You Lie, Pt. 2" – Radio1's Hackney Weekend 2012
Although Eminem wasn't present to perform the song with her, RiRi's fans were not disappointed.
One of Rihanna's best live performances

"You guys know Eminem??….. well he is not here today (😅), but i want you to help me sing this one.. it's called: Love The Way You Lie". pic.twitter.com/4VguyYCA1Q

— Danish Navy 🇩🇰🚢⚓️ (@DanishTingz) January 20, 2019
"Russian Roulette" – AOL Music Sessions 2010
Here's another performance of singing a song that's full of emotion and pain. You can truly feel it with the power in her vocals.
Still one of Rihanna's best and most underrated performance pic.twitter.com/BqHOQqYl4t

— Morris (@Fenty_Haran) August 4, 2021