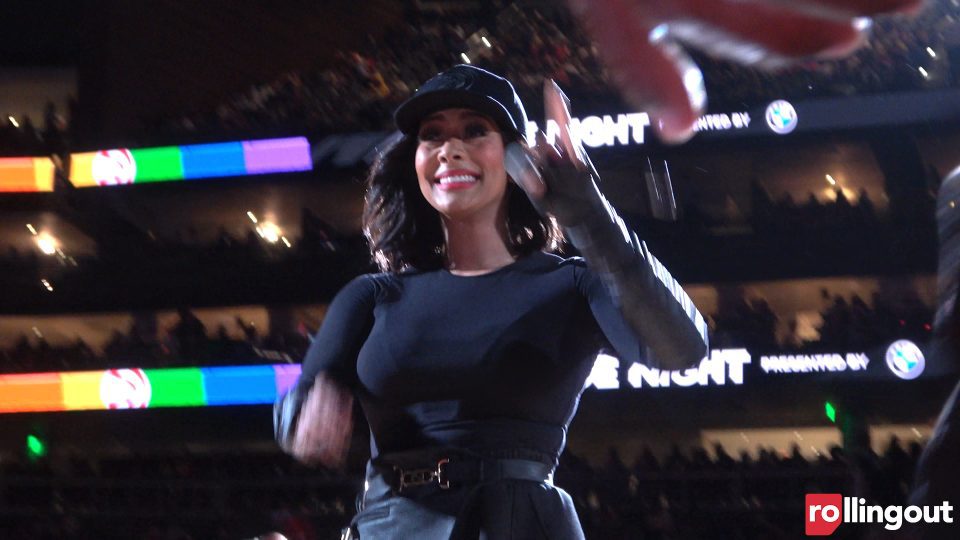 Keri Hilson is all about promoting Black love. For the past few years, the Atlanta singer has been selling merchandise supporting Black love.
LOVING this rich "Valentine Red!" ♥️ For the "black lovers" around the World! 🌍

SITE-WIDE SALE: BUY TWO (or more) ITEMS (of any collection), GET 25% OFF! (Discount automatically applied at checkout) (Limited time only) ♥️https://t.co/dchiMcRgoX pic.twitter.com/y3N9nyeSYU

— Keri Hilson (@KeriHilson) January 30, 2022
On Feb. 9, Hilson performed during the halftime at the Atlanta Hawks game against the Phoenix Suns for the franchise's Pride Night. Before the performance, Hilson spoke to rolling out and other media outlets about promoting Black love and being an ally of the LGBTQ+ community.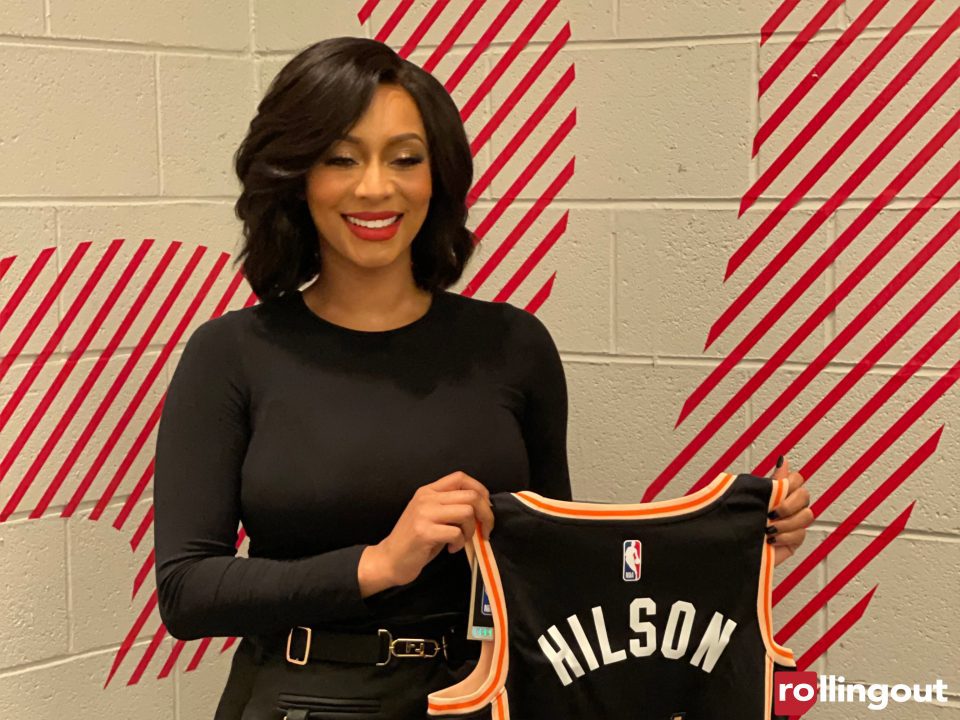 What does being an ally of the LGBTQ+ community look like?
Being an ally, for me, means saying yes. Saying yes to every opportunity I receive to perform a Pride show. I do Seattle Pride just about yearly, D.C. Pride, and Atlanta pride, of course. Anytime I'm asked, the answer is an immediate yes.
That is the way that I can show my support, togetherness and camaraderie. So yeah, this is how I choose to show, lend my support and make sure the LGBTQ community feels my presence and love.
Why do you think you're invited to so many Pride events? 
It's probably "Pretty Girl Rock." I think it would be that song. Also, I think once they understand you support them and you're there for them, I really feel like that brings about other opportunities. You know, they're like, "Well, she loves us. Let's go get her."
I think after years and years of doing Pride events, they just know that Keri's for us. We don't have to question that. We don't have to find any interview of her speaking ill of us – and she's going to show up and show out.
You've been selling merchandise that promotes Black love. Why did you choose to focus on Black love?
First of all, Black love went so underrepresented for so long, in mainstream media, in Hollywood, on TV, in ads and commercials. In people's marketing, there were no budgets available, if you wanted to include Black people, especially loving each other.
Being born in the 80s, and having seen the changes, I mean, it was even hard to find Black dolls, baby dolls. So, for me, I think that Black love is something that doesn't undermine anything, but we take it to a new level in appreciation and adoration for ourselves because we have been suppressed for so long. From being our natural selves, whether it be in the corporate world or whatever job you're at and being told your hair isn't good. It's just showing each other and showing ourselves the love we have. We haven't been shown for quite a while. So that's Black love to me.