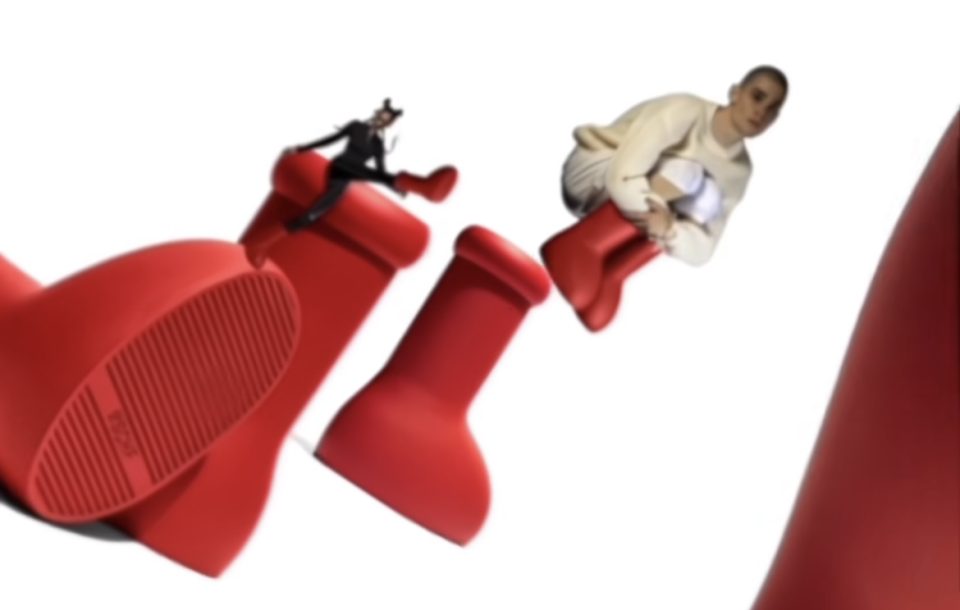 The world of fashion is showcasing a new trend, and video games seem to be the latest inspiration. Fashion designers are starting to incorporate, strange, bold, and animated pieces into their creative process. The MSCHF Big Red Boots trend quickly went viral after NBA star Shai Gigeous-Alexander was spotted wearing them on game day.
Shai Gilgeous-Alexander wearing MSCHF's Big Red Boot 🏀

— SAINT (@saint) February 8, 2023
Shortly after, other celebrities such as Janelle Monae and Lil Wayne posted themselves wearing the same oddly designed shoes.
https://t.co/V0k2jGBuzV pic.twitter.com/OT7h8A6aXY

— Janelle Monáe👽🚆🤖🚀🪐 (@JanelleMonae) February 10, 2023
Lil Wayne in the Mschf boots pic.twitter.com/zepZPMdcAr

— Daily Loud (@DailyLoud) February 11, 2023
Some millennial fashionistas are taking a liking to the creative boots and say it's more of a statement piece.
Fashion influencer Glamazontay shared her opinion on the interesting shoes.
"The designer was going for a very bold, unique statement piece that would get everyone talking, and it worked. I love playing around with different silhouettes and rare items, so these will undoubtedly be a yes in my book," Glamazontay shared.
Popular influencer Wisdom Kaye also endorsed the shoes, but mentioned having trouble taking them off, and apparently he isn't the only one.
He had to cut the boots to get out of them?! Absolutely not. pic.twitter.com/gOMXnHwnC5

— HEATED (@Connichameleon2) February 11, 2023
With the boots being the latest fashion statement, there are simply some fashionistas who don't understand how these shoes could be taken seriously in the fashion world.
Makeup artist and fashion stylist Gotti Stylez also comented.
"Listen, I don't hate the Big Red Boots. I like them for Mario characters. The more you all wear them, the more I feel this world is a game we're living in. To the fans of the Big Red Boots, stop trying to make every abnormal item fashionable. It is editorial fashion, nothing more, and it's meant to be put on a shelf as a collectible," Stylez added.
The shoes retail for $350.