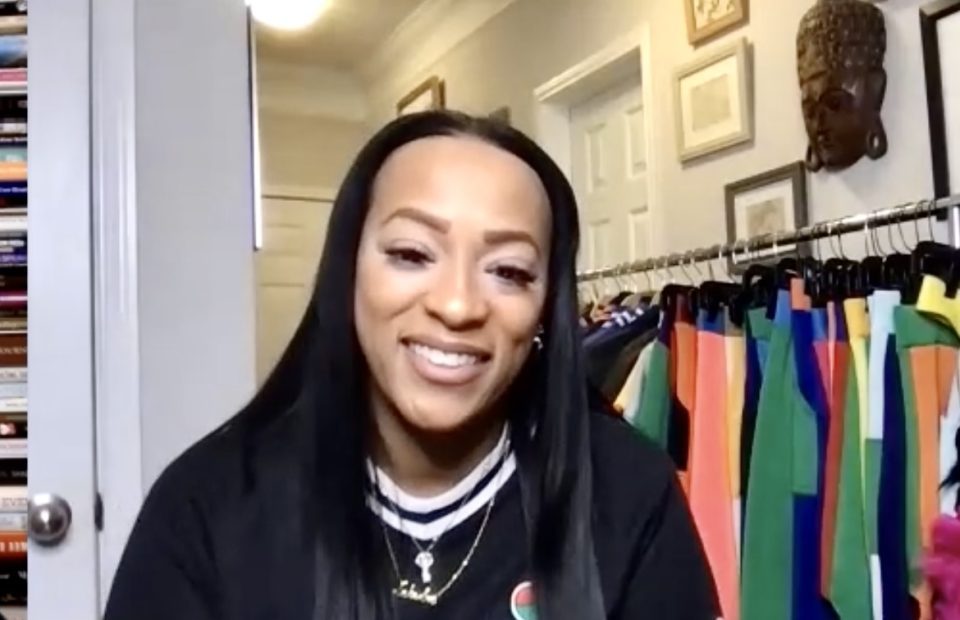 Lakedra Raquel Reed is a celebrity fashion designer who specializes in designing clothes with customized bold and abstract accents. Some of her latest clients like the City Girls, Latto, Queen Naija, Baby Tate, and Erica Banks seek out Reed for her creative flow and ability to bring make their clothing concepts a reality. Her brand, Raquel The Label, will release the Rubik Cube Collection on Feb. 18. at a pop-up shop at Phipps Plaza located in Atlanta.
Reed opened up on her design process and how she focuses on being fashion-forward.
What do you want people to know about your design process?
Well, I mean it's a process. It all comes from inspiration, [basically] what I'm inspired by for that particular collection. This new collection that I have been inspired by … [and the] pop-up shop on Feb. 18., is called the Rubik Cube Collection. I used to play with them when I was a kid, I was probably like six or seven, but it was always a thing. It was nostalgic and it just brought me back. I just really got obsessed with color, it just makes you feel a certain type of way. This collection [is focused on] color blocks with different pants and dresses, I made it fun. [I also made] skirts and tops for this collection, but it's just a process of inspiration first and I take it from there.
How do you incorporate futuristic looks into your brand?
Well, you got to think about it. I mean a lot of the big designers like Balenciaga are on this futuristic [wave]. It's a movement and what's going on now. I have a piece called the Bodycon that's in the Rubik Cube Collection. As Black women, we like [stretch material] or form-fitted [clothes]. We got these new bodies, let's just call them what it is, and it caters to every size and shape because it melts on you. That's my futuristic piece, that's part of the times.
What are some tips you have for young, up-and-coming designers?
It's all about how you feel. It's about what moves you, what moves that pen and what gets you going. Inspiration is everywhere and it's so basic, but it can only go so far. For someone that's young and coming up, that's trying to find their way in designing, just trust your thoughts, trust your process of developing the piece, and just flow. Get something that you can elaborate on so it can grow.
Why are pop-ups important to establishing a fashion brand? 
Well, that's really at the ground level of grassroots marketing seriously, because you're just one on one with your customers. You're not in the metaverse. Now I'm in the metaverse with my website and everything, but just to touch the people and have them more aware of what I have going on. Pop-up shops are the thing that I'm going to [utilize] to push the brand.