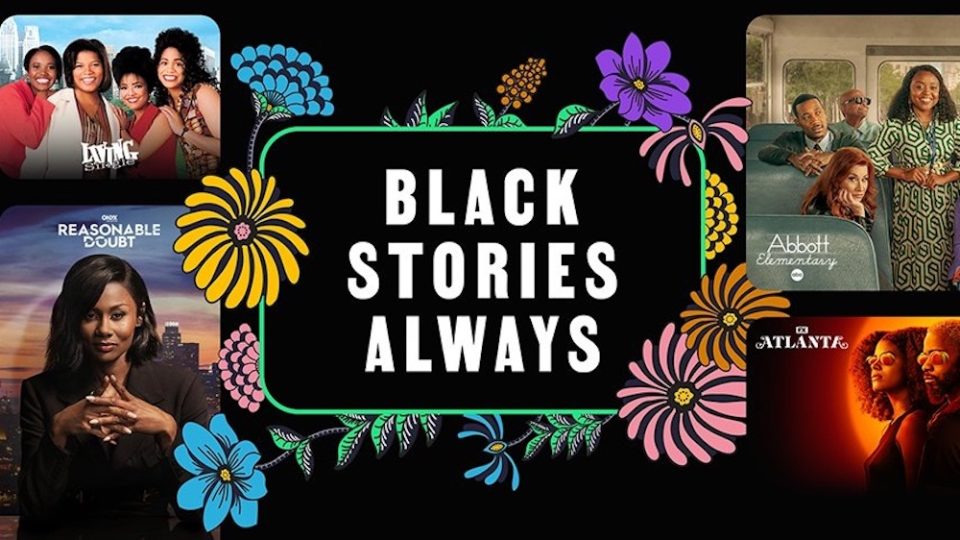 Hulu is spending this Black History Month highlighting and celebrating Black creatives. The streaming service has announced the Black Stories Always campaign, designed to give Black artists "their flowers."
The campaign will span across Hulu, Onyx Collective and The Walt Disney Company channels. Hulu's social media outlets have already featured Black creatives throughout the month of February including Nikole Hannah-Jones, Trevor Jackson, Josh Bonzie, Roger Ross Williams, Shoshana Guy and Quentin Plair Jr., among others.
View this post on Instagram
Some of the productions included in Hulu's promotions for Black Stories Always include "Wu-Tang: An American Saga," "Abbott Elementary," The 1619 Project, "Kindred," Black Panther: Wakanda Forever, 30 For 30: Breakaway, "Marvel's Moon Girl And Devil Dinosaur" and "The Proud Family: Louder and Prouder."
Legacy is forever. #BlackStoriesAlways pic.twitter.com/BTgixSAG3m

— Hulu (@hulu) February 3, 2023
In addition to Hulu metaphorically giving artists their flowers, the company is also literally giving artists flowers in real life. Hulu has partnered with Black-owned florists across the country, including Bia Blooms, who created set decor seen in several of the promotional videos.
Another film being promoted by The Walt Disney Company is Twenty Something. It's a 2021 animated movie directed by Aphton Corbin, which discusses the journey of figuring out life.
"There are not a lot of films with a whole lot of Black girls," Corbin said in the program's promotion. "I don't think they see themselves in animated films. It's really fun and exciting to do this. We wanted to make sure with these characters we really showcase nice and authentic hairstyles."
Growing up is messy and beautiful all at the same time. 😅 #BlackHistoryMonth #BlackStoriesAlways pic.twitter.com/WoGlF840lc

— Pixar (@Pixar) February 19, 2023
Back on social media, the campaign also highlights famous Black actors who have voice-acted in animated films. The actors and actress include Angela Bassett, Keke Palmer, Don Cheadle, Gabrielle Union, Anthony Anderson, Taraji P. Henson, Donald Glover, Oprah, Daveed Diggs and Yvette Nicole Brown.
POV: You knew that voice sounded familiar… 🤯 #BlackStoriesAlways (1/11) pic.twitter.com/1r8N2c2Fd5

— Disney+ (@DisneyPlus) February 17, 2023