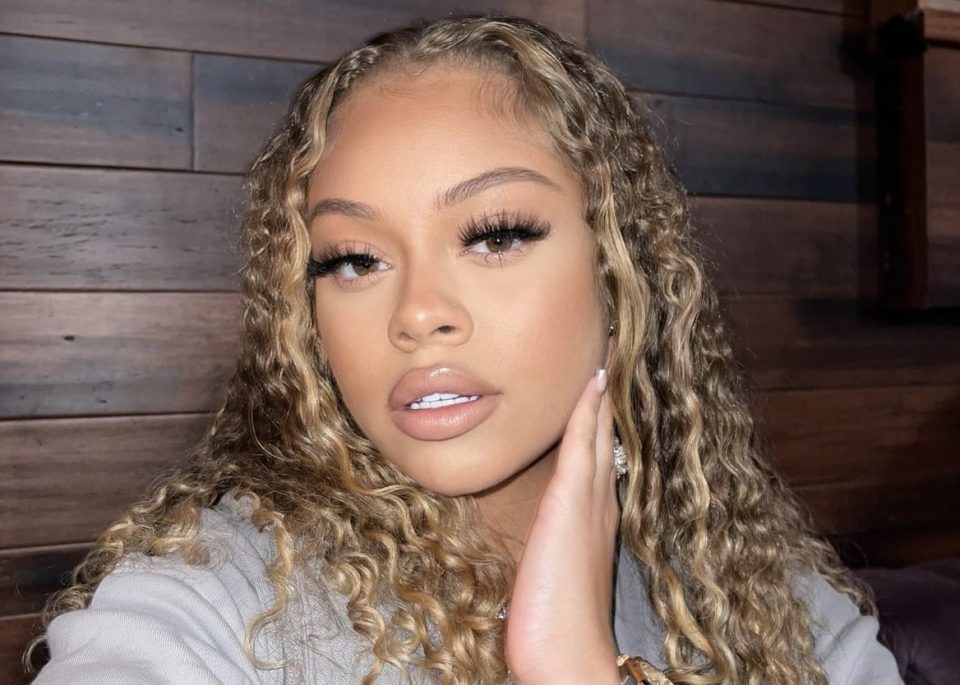 There appeared to be some fresh tension that bubbled up in public at the Billboard Women in Music Awards on March 1. The drama started at the awards show, on the first day of Women's History Month, when TDE rapper Doechii won an award.
"This is the same award that Nicki Minaj won," Doechii said in her acceptance speech. "Lady Gaga won, Janelle Monae won. So this is a huge stamp, and I'm really proud of myself and I'm just so grateful."
The camera then cut to a stone-faced Latto. Latto and Minaj have publicly gone back-and-forth throughout the past few months on award nominations and whether Minaj has accepted Latto into the rap star space.
Later in the night, Latto won an award and appeared to imitate Doechii's cadence, except she didn't mention Minaj.
"Megan Thee Stallion won this award, Doja Cat won this award," Latto said.
Moments after @iamdoechii gave props to Nicki Minaj and other women who have been honored at Women In Music , @latto gets on stage, follows Doechii speech, & does a whole cheeky smile as she tries to not mention Nicki. it's honestly weird at this point. Roomies, what y'all think? pic.twitter.com/K3QBF62T4z

— nicholas (@NLiddle16) March 2, 2023
Leo Hernandez, who describes himself as a Los Angeles music journalist in his Twitter bio, tweeted about the apparent tension between Doechii and Latto that escalated backstage.
"Thing get heated backstage at Billboard Woman in Music Awards," Hernandez tweeted. "Rappers Latto and Doechii heard yelling in each other's faces after shade was thrown on stage tonight. Security … for both artists quickly intervened, and Latto has reportedly been asked to leave."
Latto and Doechii reportedly get into a verbal altercation at #BBWomenInMusic event.

Reporters from the event confirm Latto was asked to leave by security. pic.twitter.com/hFwlDn0AYt

— Pop Base (@PoeBase) March 2, 2023
The account handle from the screenshot of Hernandez's report has gone private since the report went viral. Also during the event, SZA went on stage and shouted-out Doechii and Latto back-to-back.
"There's so many women in this room right now that I respect so deeply," SZA said. "[The winner] could've been any of us in this room. Whether it's Lana Del Ray, Olivia Rodrigo, or Chlöe or Doechii, who's a f—– star. Or Latto or even Coi [Leray], my very own Jersey baby."
https://twitter.com/femalerapgamee/status/1631152617685413891?s=20
The apparent drama didn't end at the award show, either.
Later in the night, Doechii went on Instagram live and danced and rapped to Minaj's song "Barbie Tingz." At the end of the live clip, Doechii left another message.
"Kissy face! Get the f— out of here," Doechii yelled to her phone on the livestream. "Don't ever f—."
Doechii dances and raps along to Nicki MINAJ's Barbie Tingz and adds a little message at the end for the haters! 🤭
Latto go ahead and get off the floor for me please! 🤣 pic.twitter.com/mBdFZybW9D

— S T R A I L U S (@Australius_) March 2, 2023
The next morning, Latto denied any tension.
"Y'all arms not sore yet from all that REACHING?????????!!!" Latto tweeted.
The post also included a red carpet interview where Latto said she was excited to see Doechii's performance.
Y'all arms not sore yet from all that REACHING?????????!!! https://t.co/QODlrvBeC6 pic.twitter.com/RytBur2rzm

— BIG LATTO 🍀🎰🍒 (@Latto) March 2, 2023