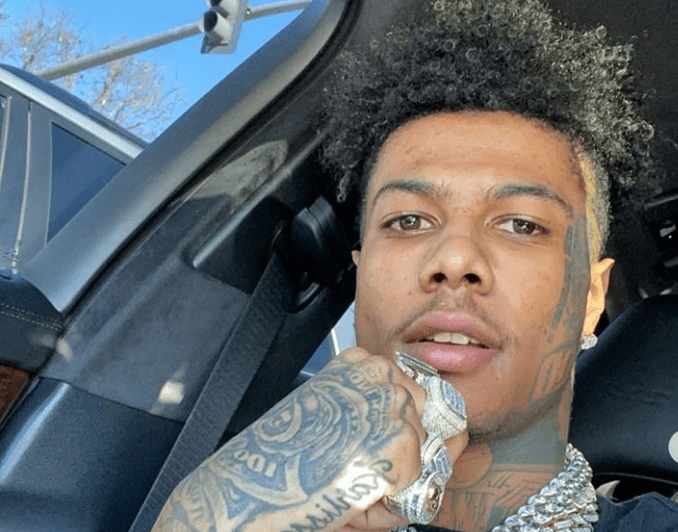 Chrisean Rock and Blueface haven't been in the news as much as usual, but it was only a matter of time until something happened.
The couple joined Mike Tyson's podcast "Hotboxin' With Mike Tyson" where they talked about their drama-filled relationship and Rock's alleged pregnancy.
"I liked him always," Rock explained of her relationship with Blueface. "I was like, 'Oh, he my type of n—-. He cute.' But he was doing what he was doing and I was doing what I was doing and we was just getting money and it turned into something else. Now I got a baby."
In January 2023, Rock claimed on social media that she was pregnant, but Blueface quickly denied that he was the father.
"To answer y'all questions yes me and Rock are officially done it's strictly business I tried it and clearly it wasn't giving before she announces," Blueface tweeted. "She's pregnant with somebody else's child not mine."
"Rock has had encounters with 10 different men in the last year; until I see a DNA test then it's not mine."
Rock responded on Twitter, "So what happens when you eat all [your] evil words … I haven't sexually been active with no one but you plus there can [be] a DNA test…"
Fast-forward, and it seems Blueface is done denying that the baby isn't his. When Tyson asked if she knew the gender of the child, she said she didn't know yet, but hinted that it will be named after Blueface. That's when Tyson jokingly said, "Babyface."